Gallery
280- Cherry Dresser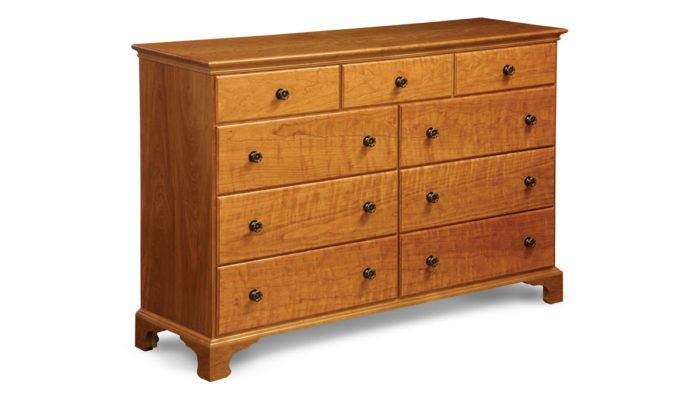 When his wife asked for a larger, better-looking dresser than the one she had, Lecomte turned to a stash of curly cherry that he was saving for a special project, and this chest of drawers was the result. Poplar is the secondary wood and the back and drawer bottoms are plywood. The finish is wipe-on varnish and wax.
CHERRY, 18D X 60W X 42H
– Julien Lecomte,San Jose, Calif.
From Fine Woodworking #280