Gallery
Miter Saw/Router Work Station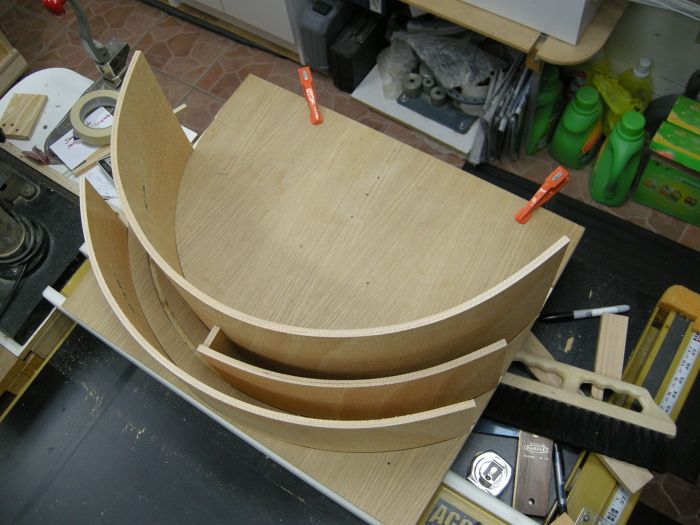 To save space I created a work station that has a router table with a miter saw mounted on a sliding platform. I can quickly switch from one tool to the other. In addition I created a new dust collecting system for the miter saw with a semi-circular back with holes to pick up the dust missed by the exhaust hose. 
Air from near side of corridors is drawn equally from both halves of curved wall because of the blocking of one corridor.
paint scheme was chosen to compliment Delta miter Saw. Note 4" diameter dust connection.
Close up of miter saw showing dust extraction openings in curved wall.
Workstation showing router table with dust extraction hose connected to fence.