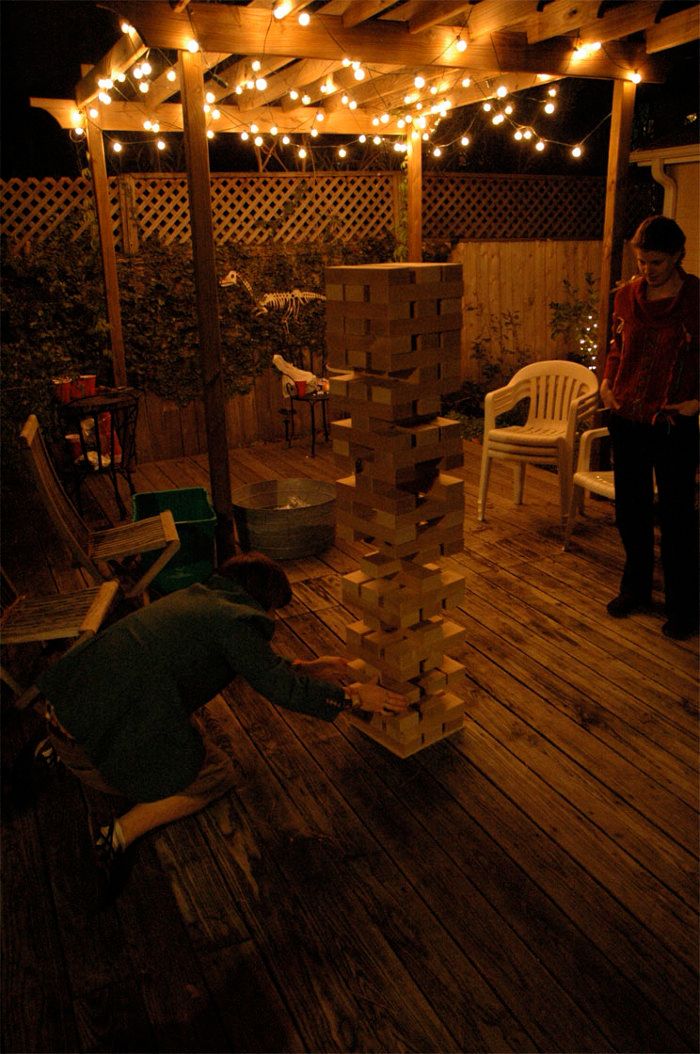 I decided to make a giant Jenga set for our annual Festivus celebration. If you have the room to set it up (or the patience to cut all the blocks), I would highly recommend building a set yourself. Each brick is about 1 7/8″ x 3 1/4″ x 11″, and I got 72 out of the four boards I had.
I used Alder for the bricks because it was inexpensive, stable, and slick. (I was worried that some of the softer woods, like pine or cedar, would be too sticky to reasonably pull out without crashing the tower.)
A word of warning: Giant Jenga is both fun and dangerous. Poorly-dressed hooligans will most likely want to stay at your house until the wee hours of the morning. Your neighbors will probably hate you. Also, it hurts when blocks of wood fall on your head.