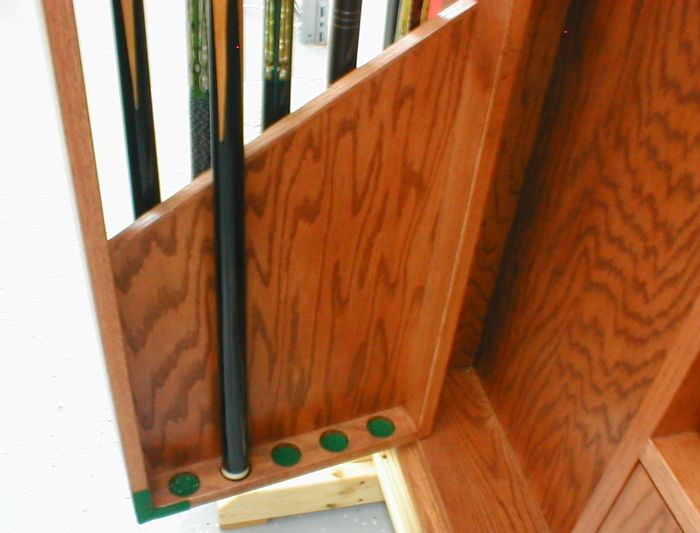 Made with solid hardwoods and hardwood plywoods. Unit provides storage for up to 10 cues, stores a complete rack of 15 balls plus 2 cue balls. Shelf space for table brush and chalk. Hanging peg for ball racks & closed cabinet with shelf for additional items such as a shaker, extra chalk, repair kit, etc. Have 3 designs, wall hung, recessed and a corner unit.
Oak cabinet cue holder swings out holding 5 cues on each side.
Recessed pool cue cabinet made out of birch.
Wall hung cabinet made out of red oak.
cue holder swings out with 5 cues on each side, also small cabinet for chalk, brush, etc.