Shop Tips
Table Saw Outriggers Let You Use a Smaller Sled
MDF panels held in place with rare-earth magnets serve as simple tablesaw outriggers to support large workpieces when using a smaller crosscut sled.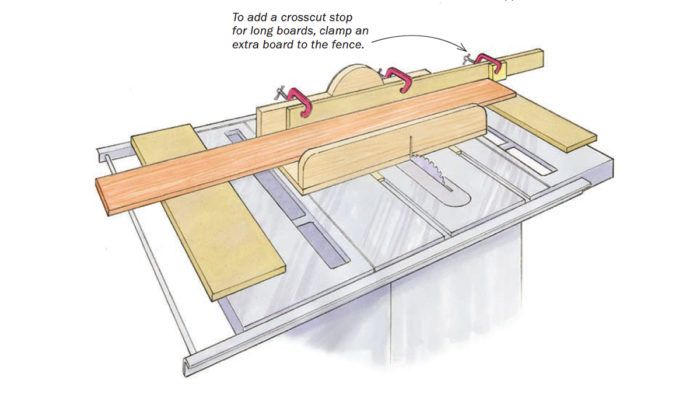 This is a simple tip but one that will save you a lot of hassle and a few backaches. Like many of you, I have trouble lugging around a large tablesaw sled and finding an accessible place to store it.
I realized that a little extra outboard support was the only thing stopping me from using my small 24-in. by 11-in. sled for 90% of crosscuts, including big, long workpieces. So I inset some rare-earth magnets into the back of two MDF panels and stuck them to the wings of my tablesaw. Unlike work-support stands, these simple outriggers set up in seconds and are always at the right height.
I positioned the powerful magnets along one edge of each outrigger so it can overhang the saw table and provide wider support. To use a stop on long workpieces, I just clamp a board to the sled's fence. When I'm done with the sled, it sits on a ledge mounted on the wall, with the magnetic outriggers stuck to a metal cabinet nearby. Your tablesaw's metal legs or cabinet will also work.
If you ever add a piece 1/4-in. MDF, for example, to the sled so you can renew the zero-clearance slot, just add the same to your outriggers. Also, if you already have a large sled, you still might want one outrigger to support cutoffs.
—Larry Schaller, Edgerton, Wis.
Illustrations by Dan Thornton
From Fine Woodworking issue #276