Shop Tips
Spray-on Rubber Makes Push Sticks Grip Better
Flexible rubber is designed for tool handles but helps shopmade push sticks grab workpieces more securely.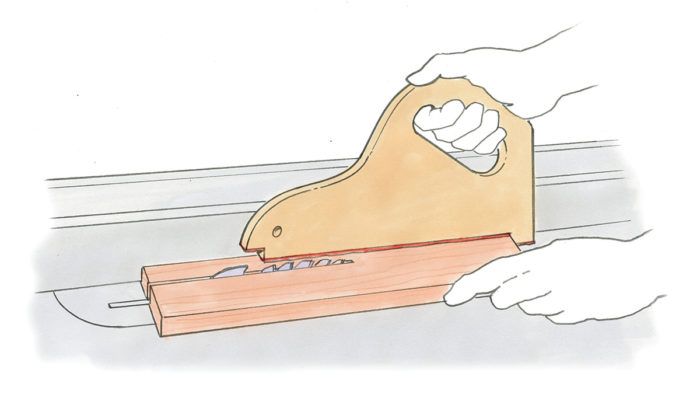 Like many woodworkers, I make my own wooden push sticks for the tablesaw, jointer, and router table. To give them a better grip on workpieces, and give me much better control, I coat the contact area with a flexible rubber material called PlastiDip, designed for metal tool handles. It comes in a number of colors and can be applied by dipping or spraying. I buy it in a spray can, which lets me use only what I need. After spraying, I remove the spray tip and soak it in lacquer thinner to keep it clog-free for the future.
I recommend masking off the sides of your sticks and pads with newspaper and painter's tape when spraying, so those areas don't drag on machine tables and fences.
—TOM ROSGA, Sandstone, Minn.
Illustrations by Dan Thornton
From Fine Woodworking issue #286