What to Look for in a Benchtop Mortiser
These fast, accurate drilling machines cut square holes easily. Know what to look for when you're ready to buy.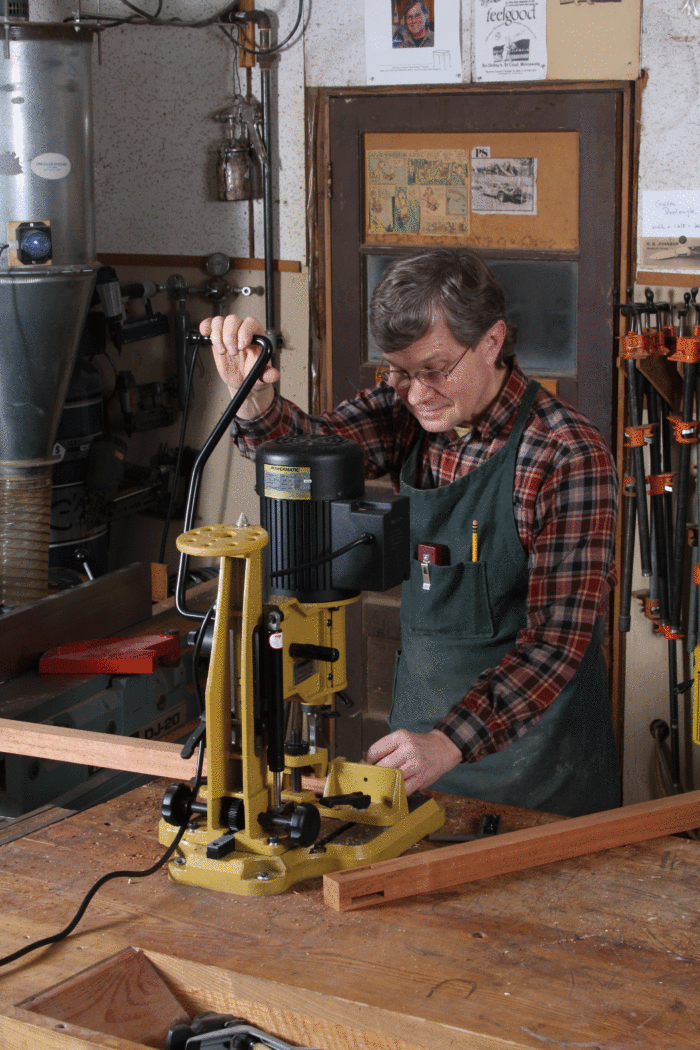 Synopsis: The hollow-chisel mortiser cuts square holes quickly and accurately. The machine's head is fitted with a square, hollow chisel with a drill bit running through the center. As you plunge the chisel and bit into the wood, the bit removes most of the waste, and the chisel squares up the hole. Benchtop mortisers have enough power to plunge a chisel up to 1⁄2 in. square into hardwoods, and they cost significantly less than larger, floor-standing machines. Roland Johnson provides an overview of what to look for in these machines.
The mortise-and-tenon might not be the most glamorous furniture joint (there is no denying the dovetail's beauty), but it's strong, reliable, and versatile, suitable for tables, chairs, casework, and more. Many woodworkers, however, find the mortise half of the joint to be a challenge. To cut it by hand you need only a chisel and mallet, but it takes time…
Start your 14-day FREE trial to continue reading this story.