Tools & Materials
How to Shim a Jointer
Learn how to fix a sagging outfeed table on your jointer.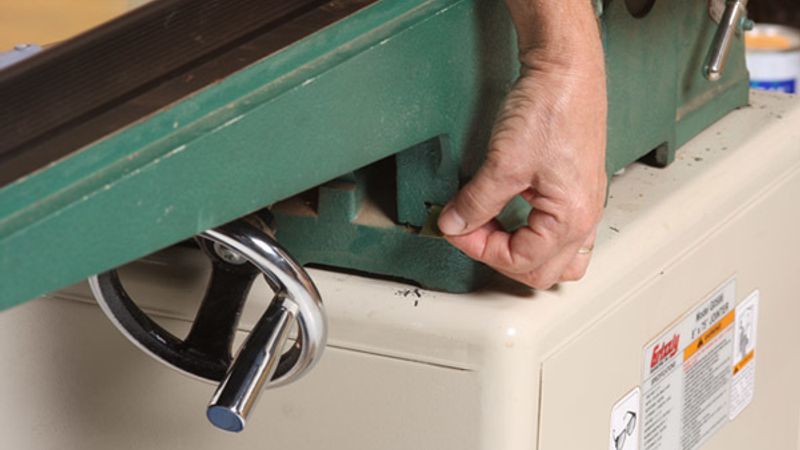 Ed Pirnik and Cari Delahanty
If your jointer's knives are installed properly, yet you still find yourself having trouble milling wood dead flat, chance are the problem lies in your machine's outfeed table. A misaligned outfeed table can cause tapered cuts, or cuts that exhibit a visible "belly" in the middle.
The good news is that the solution isn't all that difficult. You can shim your jointer's outfeed table using brass shim stock, making it coplaner with the machine's infeed table, just like it was when it rolled off the factory floor.
In this short video, Ben Blackmar demonstrates the right way to shim a jointer.
For more on setting up a jointer