How-To
Weaving a Danish Cord Seat: Wrapping Front to Back
The first steps in weaving a Danish cord seat happen before you glue up the project.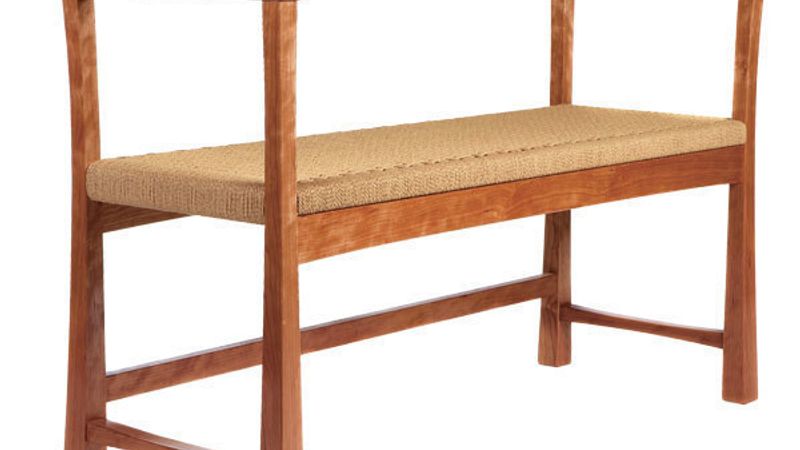 David Heim and Michael Dobsevage
A woven Danish-cord seat is ideal for many modern or chairs, benches, and stools. The cord, actually tightly rolled brown paper, resembles rush or raffia. Special L-shaped nails, evenly spaced on the insides of the seat rails, hold the cord tight. In this three-part series, Mark Edmundson shows how to create the weave, step-by-step. Find links to the other video steps in this series below.
The first step in the weaving process entails wrapping front and back seat rails with the cord, leaving evenly spaced gaps where additional cord will be wound later. This is the easiest part of the weaving, and it's best done before the piece is glued up. Watch how Edmundson does it.
ABOUT THE SERIES
Mark Edmundson, a graduate of the College of the Redwoods Fine Woodworking program, shows how to create a distinctive woven seat on a bench inspired by a classic Danish design.
ON VIDEO: STEP-BY-STEP WEAVING