Blog
John Cameron's Ming Chairs
Discover how Cameron designed and built his Chinese-inspired chairs.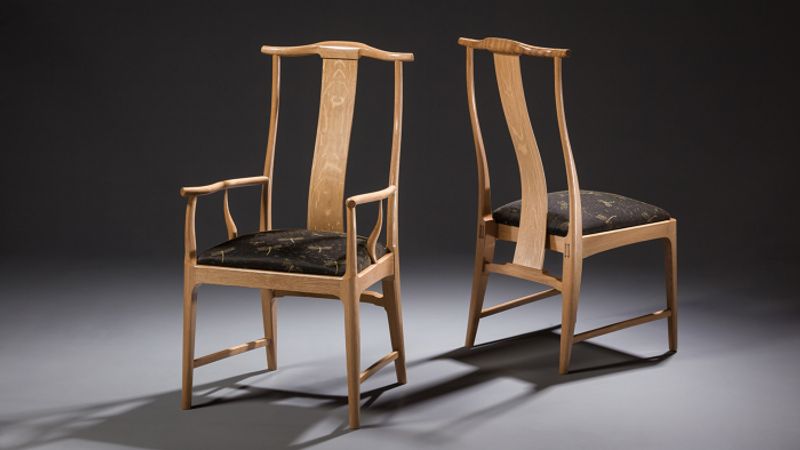 Jon Binzen
John Cameron lives on the East Coast in the small town of Gloucester, north of Boston, and builds furniture in a one-man shop there. But much of his inspiration as a furniture designer comes from the West Coast, where he studied under James Krenov in the early 1990s, and from the Far East: from furniture makers who worked in China centuries ago. In Cameron's stunning new chairs, what's above the seat reflects the shapes and detailing of elegant Ming Dynasty "official's hat" chairs. From the seat down, the structure is distinctly Western: the legs are joined with seat rails rather than piercing a mitered frame as in the Ming originals, and Cameron dispensed with stretchers and spandrels.
Cameron is also an admirer of Hans Wegner, the Danish chair designer who himself drew on Classical Chinese furniture for inspiration. In this audio slide show, Cameron describes the process of designing and building his new chairs.
For more details about the chairs, see Chair Fuses Best of East and West