Projects and Plans
Hans Wegner, Master Chairmaker
Profile of a historical master of furniture design and his legendary chairs.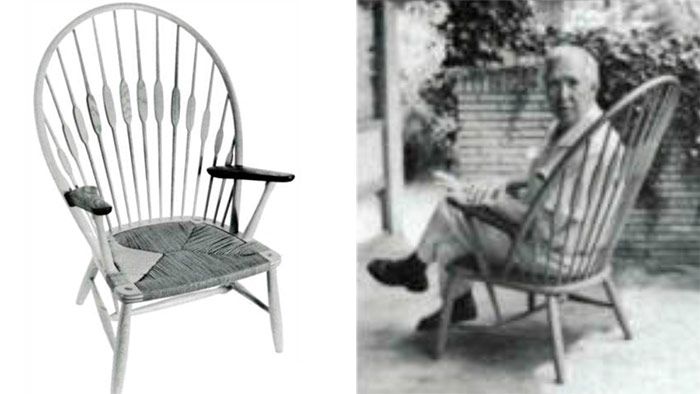 Originally published 3/1/1980.
After World War II, a revolution in the design of furniture radically altered the style of home furnishings. A new wave of light, functional furniture using an exposed framework of naturally finished woods found a ready market. These modern designs possessed a freshness and homogeneity that encouraged free choice. The old reliance on matched living, dining and bedroom suites gave way as people began selecting pieces of furniture on the basis of individual merit and functional suitability. Denmark was the center of this revolution, led by a handful of designers-Finn Juhl, Borge Mogensen, Hans Wegner, Arne Jacobsen. Its impact was international, and Denmark, an agricultural economy before the war, experienced a tremendous surge in furniture exports: 3 million kroner in 1950; 146 million kroner in 1960; 725 million kroner in 1973 . By 1978, Danish furniture exports had reached an astonishing 1,566 million kroner.
From the standpoint of the range and quality of his extraordinary productivity, the outstanding figure of this group was, and remains, Hans Wegner. His brilliant designs are admired and sold in many countries. Many institutions have bestowed honors and awards on him, and his chairs—he is preeminently a chair designer—are in the permanent collections of the Museum of Modern Art, the Metropolitan Museum of Art, The Victoria and Albert Museum in London, the National Museum in Stockholm, the National Gallery in Melbourne, and others. Leading architects and designers have used Wegner's furniture at Harvard University, the United Nations, the World Bank, UNESCO (Paris), the Salk Institute, the Seagram Building, the Chase Manhattan Bank, and IBM headquarters (New York and Europe). The recent death of Charles Eames leaves Wegner the single most important furniture designer in the world today.
Wegner is a quiet, mild-mannered man of 65. His provincial background has given him a native reserve that melts easily into the warm geniality one often encounters among the older generation of Danes. He speaks in subdued tones, obviously sincere. He lives in an attractive modern house he designed, on a leafy terrace a few miles outside Copenhagen. The interior is all Wegner: airy spaciousness and comfort, his furniture set off by beautiful color and texture.
From Fine Woodworking #21
To view the entire article, please click the View PDF button below.
View PDF