Build a Collector's Case
Basic dovetailed project is loaded with character.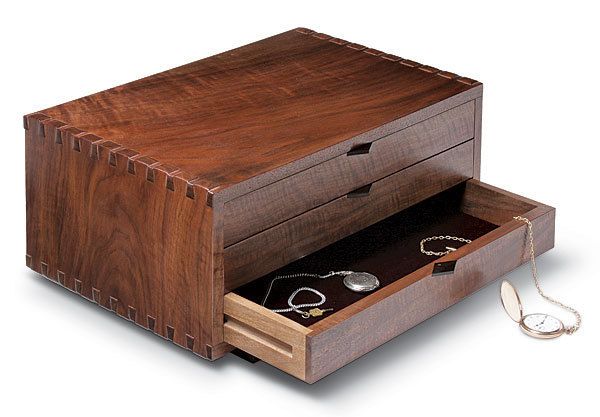 Synopsis: Details are what matter in this small collector's case by Gary Rogowski. Protruding, shaped dovetails, side-hung drawers, and inlaid pulls create a strong impression. Yet the piece is simple to build. The dovetails are cut with a router and jig, and the drawers are rabbeted with shopmade runners. The final touch, inlaid diamond-shaped pulls, are cut on the tablesaw, then inset into the front with the aid of a router.
---
Is it really the devil that's in the details, or is it the angels? In this little collector's case, the details make it stand out. Protruding, shaped dovetail joints, sidehung drawers to keep a low profile, and inlaid pulls all help this piece create a great overall impression.
Even with all the careful touches, the case is simple to construct. Almost all the joints are cut with a router. I use a commercial jig to cut…
Start your 14-day FREE trial to continue reading this story.