Classic Woodworking: Season 1, Episode 3
Classic Woodworking: Sunburst Veneer Side Table (103)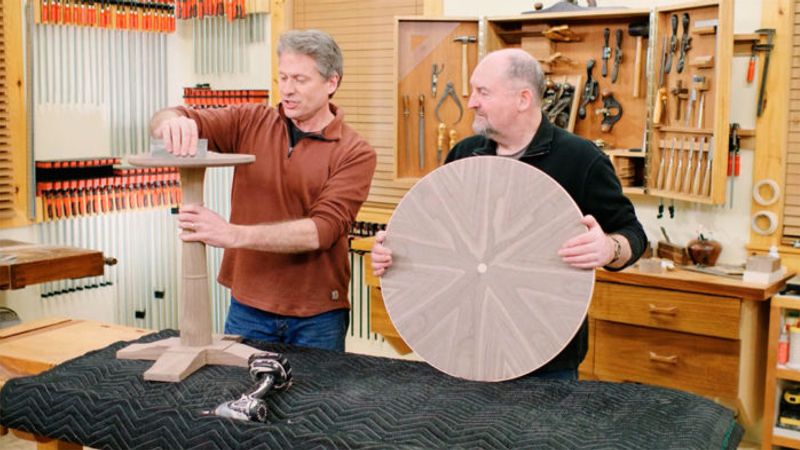 This video is an episode teaser. You can watch full episodes on our website by becoming a Fine Woodworking member.
Host Tom McLaughlin welcomes guest and veteran woodworker Terry Moore to his wood shop this week on Classic Woodworking.  Terry shares his technique for designing a dramatic sunburst walnut veneer pattern on a round side table while Tom heads to the lathe to show how to turn an Art Deco-inspired column. The two collaborate on the cross lapped joinery feet and the end result is an elegant, smooth, intriguing piece which is very pleasing to the eye.
For more information on how to lay out a sunburst veneer pattern, see the article How to Veneer a Sunburst.
For more information on working with veneer, see the article Choosing and Preparing Veneers.
For more information on how to make spindles on the lathe, see the article Turn a Spindle.
For more information on how to cut your own veneers, see the article Learn to Resaw.
To learn how to cut a perfect circle on the bandsaw, see the video Simple Circle-Cutting Jig.