Classic Woodworking: Season 1, Episode 12
Classic Woodworking: Contemporary Table Lamp (112)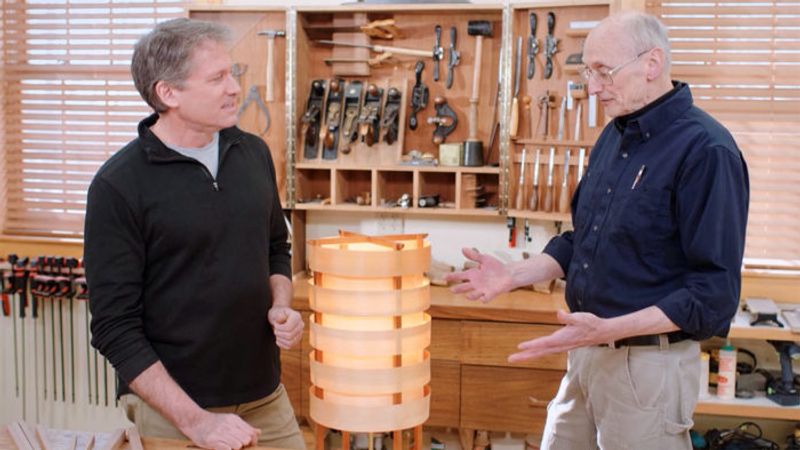 This video is an episode teaser. You can watch full episodes on our website by becoming a Fine Woodworking member.
Guest Chris Becksvoort joins host Tom McLaughlin in his shop this week on Classic Woodworking. Chris, a long-time contributing editor to Fine Woodworking, shares with us his design and construction of a stunning contemporary table lamp with a shade made from thin strips of veneer. The soft light that passes through the wood shade creates a very soothing effect, making the lamp a wonderful addition to any room.
To learn more about half-lap joinery, see the article Cutting the Half Lap.
For tips on cleaning up curves with hand tools, see the articles Smooth Curves with a Spokeshave and Smooth Curves with Hand Tools.
For plans and instruction for this project, see the article Two Unique Lamps.
To get a glimpse of Chris Becksvoort's own shop, see the article Make Better Use of Your Space.