A coffee table built for handwork
The story behind a table designed to encourage an exchange between students.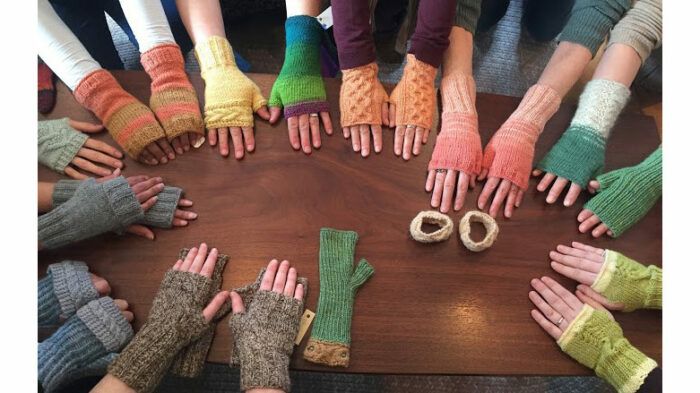 My Scandinavian Modern coffee table (FWW #291) started out as a worktable for my wife, Nicole Nicola Rodriguez. During the normal school year, she and I teach at the Waldorf School of Philadelphia. Waldorf education is unique. Among other things, all students, both girls and boys, learn to knit and sew, play an instrument, and practice woodworking. Nicole is a nationally known handwork teacher, and several times a year she conducts the teacher-training program at the Fiber Craft Studio in Chestnut Ridge, N.Y. People come from all over the country to become Waldorf handwork teachers. This training takes place in a wonderful 100-year-old brick farmhouse.
---
Shop Tour: Mario Rodriguez's
Woodshop Classroom and Curriculum
---
In the evening, students often gather to practice and refine techniques learned earlier in the day, to complete assignments, trade handwork tips, and just talk. The atmosphere is friendly, welcoming, and generous, punctuated with excitement and beautiful handwork.
Students sit around a low table at the center of the room, chatting and working into the night. The original table they used suited the purpose, but just barely. Found by the side of a country road years ago, it was a cheap Mid-Century knockoff with hard edges, chipped walnut veneer, and a tired, peeling finish. The legs were straight and square with a medial stretcher connecting the legs. In my opinion, it was not a suitable centerpiece for that special studio.
I designed this low table to replace it and provide a focal point for the studio's activities. I wanted a design that encouraged an exchange between the students. It should welcome them to sit, learn, and share. I wanted to create something that would promote and deepen the unique experience of the studio without overpowering the atmosphere.
It's always gratifying to see the table in use–and to see what sorts of handwork are produced around it.
---