Free Plan: Mahogany Coffee Table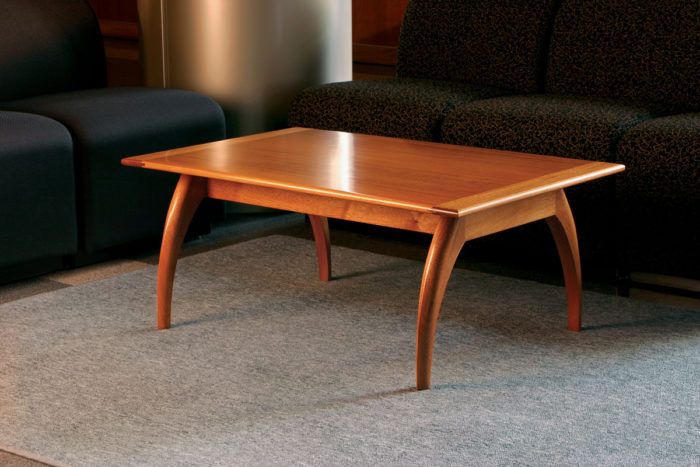 Scandinavians are known as some of the world's most dedicated coffee drinkers, and who can blame them? If my coffee table looked as nice as this one, designed in the Scandinavian style by furniture maker Mario Rodriguez, I'd have an extra cup or two every day myself. Just so I could sit and admire the furniture a little longer.
The table features legs with bandsawn arches shaped by spokeshaves and other hand tools. The legs are joined by stretchers that support a floating top, which features breadboard ends.
Now you can give your own woodworking a shot of caffeine by building the table, following the drawings and instructions in this free download. The download includes a dimensioned drawing of the project, along with Mario's 8-page artlicle describing the build. Other drawings include scaled leg details that can be enlarged to serve as a photocopy templates for cutting and shaping the table's legs. Mario also demonstrates how to use a planer sled to taper the leg's thickness from top to bottom.
View PDF