Shop Tour: Mario Rodriguez's Woodshop Classroom and Curriculum
A place for a woodworking veteran to teach a whole new generation of woodworkers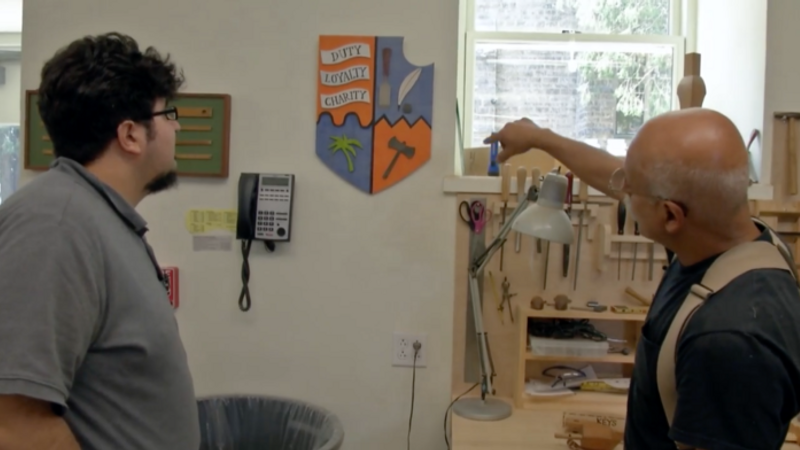 Longtime Fine Woodworking contributor Mario Rodriguez has been teaching woodworking for many years. Usually, his students have been adults looking to hone their skills for their favorite hobby. These days, however, Mario is teaching kids ages 9-14 at a Waldorf School in Philadelphia. Many might think this would be frustrating for a veteran woodworking teacher whose work has been featured in magazines and shown in galleries. Instead, Mario is inspired by his students who are excited about the class, and whose imaginations can give any woodworker a run for their money.
Mario's student projects range from wooden eggs, spoons, and swords all the way up to playable guitar-like instrument and a Windsor stool.
Of course, this classroom isn't outfitted like most school classrooms. The shop features plenty of chisels, spokeshaves, rasps, sanders, lathes, and of course, a jointer, planer, and bandsaw that Mario uses to prep stock.
In a world of electronic gadgets and emojis, Mario and the staff of the Waldorf School of Philadelphia are doing their part to get kids into the shop.
More on FineWoodworking.com: