Online Extras from FWW Issue #291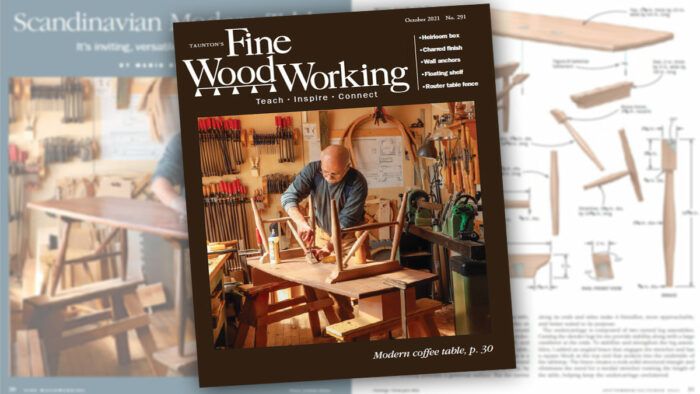 Online extras from FWW issue #291
Mark Gardner turns his shelves four at a time and then splits the blank apart. A paper joint makes perfect splits possible. Mark demonstrates how simple and effective the process is.

Many times, highly figured veneer does not come ready to use; you usually have to flatten it. Contributing editor Bob Van Dyke shows the process from start to finish.

Watch as master furniture maker Kevin Rodel shows you how to build his elegant interpretation of a classic Limbert design. In this project series, you'll learn how to:

use efficient building strategies
get gap-free through-tenon joinery
dress up your furniture with pierced panels

After using gouges to take square stock close to its finished form, Mario Rodriguez uses a block plane to remove any bumps and achieve a smooth taper. Here, he demonstrates his outside-the-box technique.

Using ratchet straps and some scrapwood, Pete Michelinie's clever clamping trick makes sure the joints on his box stay closed forever.

Mark Gardner shows off some of his antique machinery, an 18-in. Crescent Machine Co. jointer and a Fay and Egan 24-in. bandsaw.