Introduction to Wood Veneering
Learn the basics of how to veneer wood in this three-part video series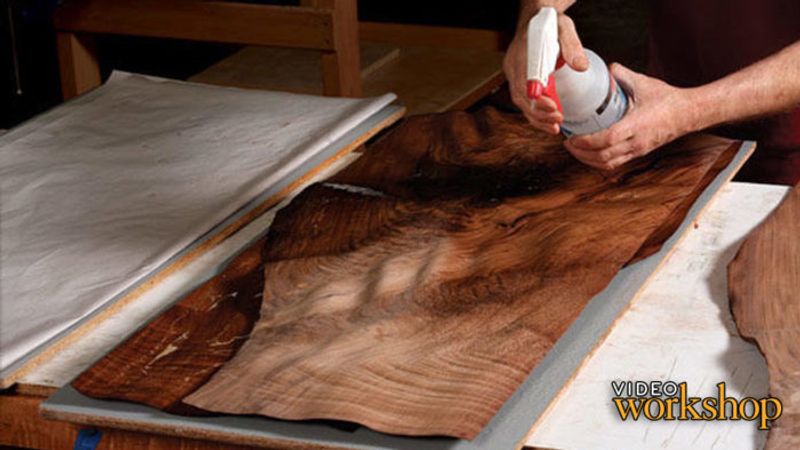 Ed Pirnik, Gary Junken, and Jeff Roos
More Videos from FineWoodworking.com:
Be sure to catch Parts II and III for tips on veneer patterns, seaming, and final glue-up.
For those unfamiliar with fine woodworking techniques, the word "veneer" conjures up images of cheap throwaway furniture, yet nothing could be further from the truth. In the hands of a skilled woodworker, veneer can be used to produce stunning patterns that would be impossible to achieve with solid wood. In this three-part woodworking video series, Fine Woodworking contributor Bob Van Dyke demonstrates basic veneering techniques including softening and flattening, rough cutting, seaming, and glue-up, while preparing a period-appropriate book-matched drawer front.
Videos in the Series