Webinar: Systematic handplaning with Bob Van Dyke
Replay Join contributing editor Bob Van Dyke for a webinar on handplaning with precision.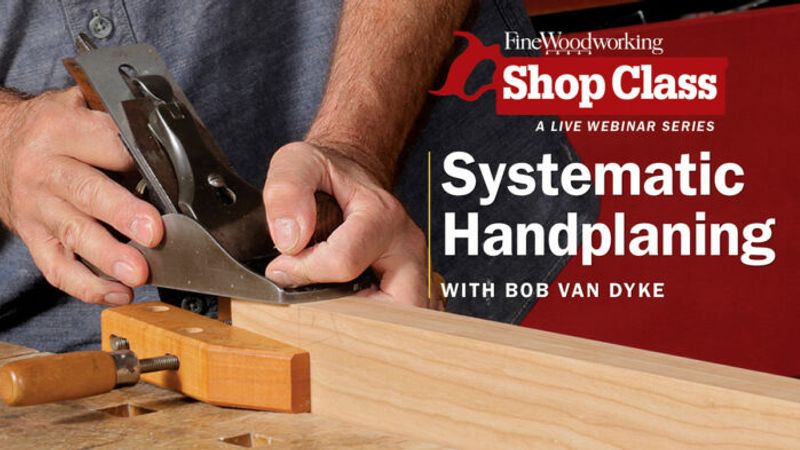 A handplane is useful for much more than smoothing. In fact, Bob Van Dyke uses his No. 4 to create perfect edge joints on panel glue-ups, fix an uneven reveal around a door frame, correct gaps in mortise-and-tenon joinery, adjust miter joints, and flatten cupped, bowed, or twisted boards.
Articles and videos for homework!