Hand-Screw How-To
Wooden hand screws are versatile, but they can be confounding to use. We'll help you eliminate frustration and show you a few tricks to get the most from these clamps.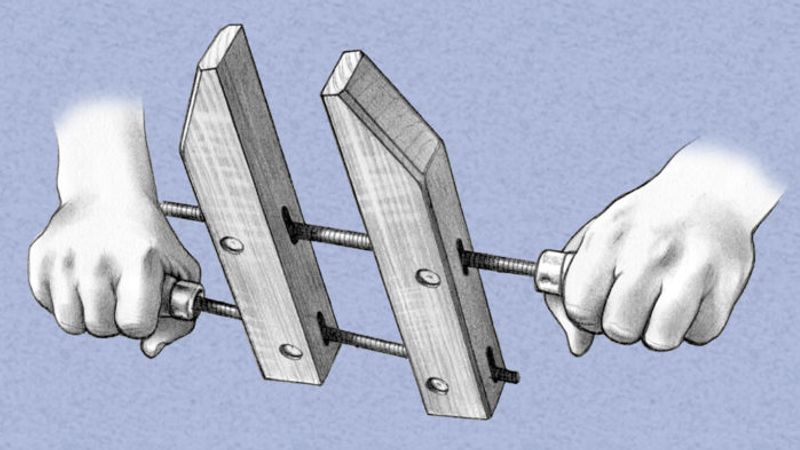 Video by Jeff Roos
Hand screws are one of the most useful tools and one of the most misunderstood tools. I tried using them for years I gave up. It's safe to say that they're not an intuitive tool to use. If there weren't so many of them in people's shops who I truly trust, I would have given up on them long ago. It turns out that like a lot of stuff, there's a technique.
The trick is to always hold the top handle in your left hand and the bottom handle in your right hand. When you tighten the clamp, you only spin the handle in your right hand, which is much easier to control than spinning both handles. Plus, if you hold the clamp like this on a consistent basis, you build muscle memory and soon you won't even have to think about which direction to turn the clamp to get it to tighten or loosen. I struggled with these clamps for years until I realized that I wasn't holding the clamp consistently, so I never knew which direction would tighten or loosen the clamp.
Now that I've learned the secrets of the wooden hand-screw, I am consistently buying them at flea markets for $5-10. In fact, after buying about a dozen, the only problem I have with my wooden hand-screws is finding a place to store them!