Workshop Tip: Align sander disks faster
Dowels make it easier to line up disks perfectly and quickly.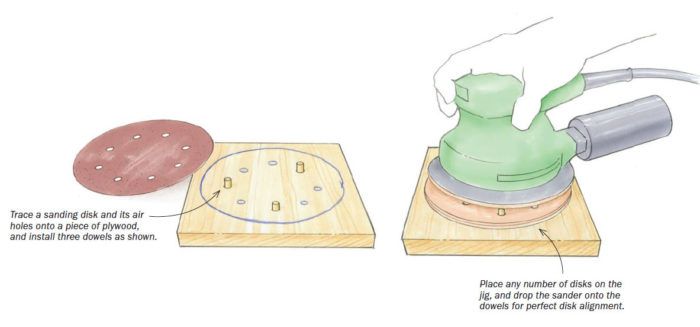 Sanding requires frequent changes from grit to grit, and getting disks seated correctly on my random-orbit sander has always been hit-or-miss. So I traced a disk on plywood, installed three dowels, and solved the problem. I put one or more disks on the jig, drop the sander onto the dowels, and the next disk is attached perfectly.
Click here to enlarge the illustration.
—ED DALE, South Burlington, Vt.
Illustrations by Dan Thornton
From Fine Woodworking issue #282