How to Draw an Octagon
In this video, Ben Strano demonstrates two methods for laying out an octagon without a protractor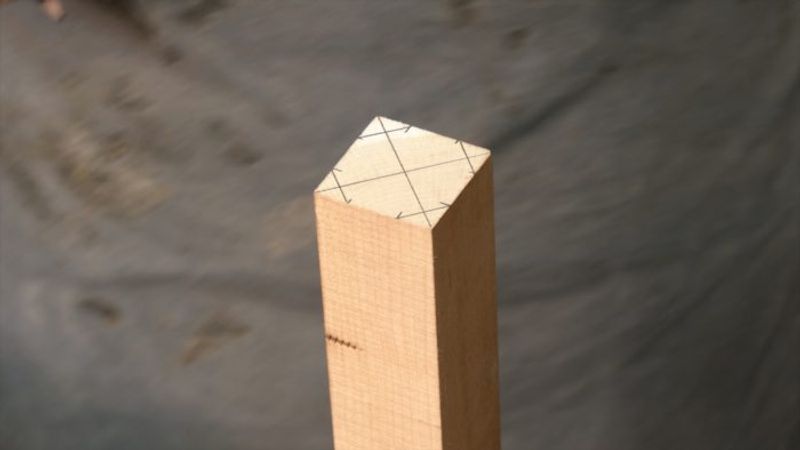 It seems like the more woodworking I do, the more I notice octagons used in woodworking projects. Not only is this shape the basis of an attractive form–not a square, not a circle–it is the basis of a lot of techniques, used especially when making chairs. In Fine Woodworking #278, Elia Bizzari built an eye-catching octagonal table, and demonstrated a way of laying out octagons that I had never seen before. According to deputy editor Jon Binzen, Elia used this layout method because his stock wasn't square. One of the downfalls of my tried-and-true method was that you must start with square stock. Elia's method is one I'm happy to add to my bag of tricks! I included both methods in this post so you can add both to your own bag.
Elia's method
1) Using a compass, draw a circle equal to the the intended width of the octagon.
2) Use a square to draw a square that is tangent with the circle.
3) With a straightedge, draw diagonals that bisect the square.
4) Place the square along the diagonal and draw a line along the other leg.
5) Flip the square to finish the line.
6) Your octagon is laid out!
Method Two
I learned this method during a class I took with chairmakers Jeff Lefkowitz and David Douyard. We used this technique to lay out octagons on the leg blanks of our ladderback chairs. Unlike the method above, this method requires that you start with a square blank.
1) Draw a line connecting the diagonals. You really only need one. Here I did two more out of habit than anything.


2) Measure from the corner to the center intersection
3) Using that measurement, mark lines from each edge
4) Connect those lines and you have laid out the corners of the octagon
5) Rinse and repeat