Develop Your Own Designs
A step-by-step process unlocks your creativity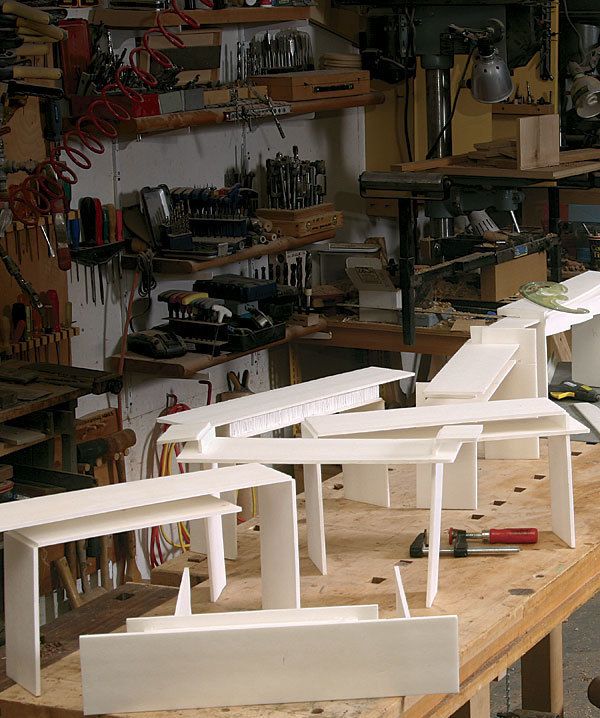 Synopsis: Learning to design furniture can seem intimidating, but Michael Fortune has boiled down his technique into seven basic steps that any woodworker can follow. His process begins on paper, works its way up to models, and requires la sense of adventure and a commitment to keeping all your notebooks and never throwing away an idea. So don't get bogged down worrying about whether you can design the perfect piece. Take some tips from Fortune, let your ideas flow, and start building.
For many furniture makers—even those with advanced technical skills—design is the most daunting aspect of the craft. Learning to design can seem intimidating, even mysterious. But there's no magic involved. Anyone with the desire and a little perseverance can be creative. In fact, the overall concept for a piece of furniture can be discovered and its details beautifully resolved by walking through a series of simple steps.…
Start your 14-day FREE trial to continue reading this story.