Behind the Design: Tim Coleman's Arabesque
In this video, Tim Coleman takes you through the design process behind his cabinet-on-stand.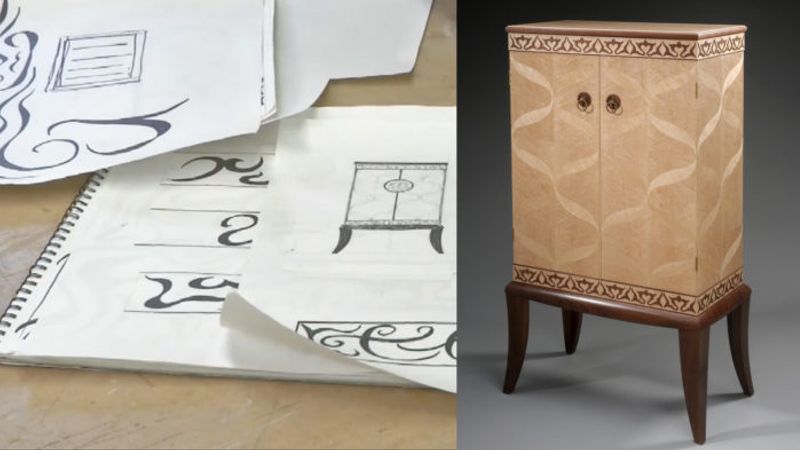 Getting a glimpse into a great artist's workflow is always an amazing thing. I get overwhelmed when I start designing a piece of furniture, forgetting that most of my favorite furniture was not designed in one sitting. It is likely that a lot of struggle, failed attempts, and revisions took place before an artist got to that beloved final piece of furniture.
Tim Coleman's designs have always made me want to spend more time with a sketchbook in my hands. In this video, Tim shows us every step of the journey he took to create this incredibly thought out and beautifully executed piece.
More on FineWoodworking.com: