5 Tips for Dealing with Difficult Clients
As long as you have to sell your work to make a living, you're working for someone else: your customer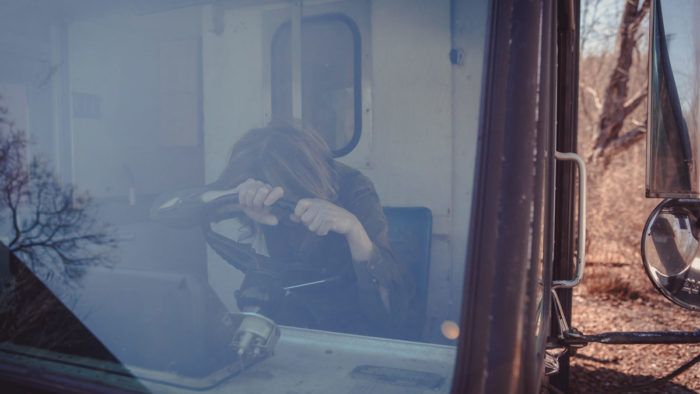 We've all heard the saying "There are no bad dogs, just bad dog owners." I'm tempted to say the same about customers and craftspeople, though there will be rare cases (among canines and customers both) where we come face to face with genuine psychopathy.
It's common for friends and relatives to announce their plans to start a business by saying they're going to work for themselves. Let's be clear. As long as you have to sell your work to make a living, you're working for someone else: your customer. Sure, when you run your own business you have a greater say in many critical decisions, from the hours you work each day or the brand of toilet paper you buy for the shop bathroom to the heavier-duty stuff like whether to borrow $10,000 for a wide-belt sander or pay cash for a more affordable drum. But you can only keep a business going if your customers pay for your work. Even if the customer is not in fact always right, you have to keep her happy.
Customers make it possible for us to do what we do. Aside from that, many of us end up counting people who started out as customers among our dearest long-term friends. Here are some tips for happy customer relations.
1) Communicate clearly
As the saying goes, good fences make good neighbors. Make those boundaries clear, and be specific. State in writing what you are going to provide in terms of services (design consultation, meetings, drawings, samples, etc.) and finished goods, when you anticipate being able to provide them, and how much you will charge. Lay out all relevant details such as materials, joinery, types of hardware and finish, critical dimensions, etc. Where circumstances call for it, such as jobs that involve built-ins, indicate that your customers will need to insure materials delivered to their home, even if the job is not yet complete; this is a detail my insurance agent first urged me several years ago to include in my proposals, to avoid disputes should the customers' home be destroyed by natural disaster or fire.
State the basis on which you will charge—fixed price or time-and-materials—in writing in your proposal, and have your customers sign it. If you are working on a time-and-materials basis, state whether there is a "not-to-exceed" limit for your charges or whether the "actual charges may be higher or lower than estimated here."
If the job is subject to sales tax (which can add up to hundreds of dollars, depending on the cost of a job), state this; I once had an acquaintance tell me he was incensed to find sales tax added to an invoice because the service provider had not indicated it would be payable. You can find the ins and outs of sales tax through your state's department of revenue. If possible, ask to speak with an auditor, not just a staff person at the front desk; I recommend this because I once had an auditor (who happened to be visiting the local DOR office when I stopped by) tell me that what I had been told previously by not one, but two, members of the staff there was incorrect.
Communicate by email so that you will have a record of what you said and when, decisions your customer made, and so forth. If your customers request changes to dimensions or other aspects of the plan, be sure to tell them if those changes are going to increase the price. I have learned through hard experience, as well as through advice from helpful friends, that things tend to go far more smoothly when customers know what they're in for.
If you're working on a longer-term project involving interim decisions, note all such decisions during meetings and send your customer a memorandum listing those decisions after the meeting so you'll both have a record. I find such records invaluable in cases where I may have forgotten a detail or dimension. It is also a godsend in the rare case when a customer claims you haven't done what you said you'd do. I print out correspondence and keep it in my customers' file for at least 10 years, then reuse the back of the paper for other work.
2) Manage expectations
Under-promise so that you'll have a chance to over-deliver. No matter how badly you need a job, be honest about what you can actually do. Don't just tell people what you think they want to hear. People are far happier to wait when you've made clear that they're going to have to (or notify them in good time that some unforeseen delay has cropped up) than when they find you were simply trying to cram your schedule with cool work while knowing all along that there was no way you could keep up.
3) Explain pros and cons
Don't try to sell customers something just because you love it. Customers are the ones who will be living with your work, so listen to what they say they want. After listening, explain any disadvantages, as well as advantages. It's better to give customers what they need in order to make an informed decision than to pretend there are no decisions to be made in cases where there actually are. You can count on your customers' friends and relatives to question their decisions (or rather, your decisions, as you're the professional in the equation). You're going to look a lot better if you've given the customers a heads-up about all the relevant choices.
4) It's good to stretch your range but sometimes better to stick with what you know
It's amazing how time proves that so many of those new best things were not quite as awesome as people thought. Whatever that new best thing is, you should keep in mind that it hasn't been around long enough for at least some of its potential weaknesses to show up. It's better to experiment with new finishes or hardware in your own shop or home than leap straight into selling them to others, only to be called to redo or replace something that goes wrong.
5) Be patient and polite
Every customer is different. Some are easygoing; others will ask repeatedly when you anticipate having their job finished. Some will leave you alone while you're working in their house; others seem to find the sight of a craftsperson lying on her back under a desk or on the floor of a built-in as gripping as an episode of reality TV. If being watched makes you nervous, say so—politely—and tell your customers you'll give them a call when there's something to see.
In an upcoming post we'll go over what to do when things go awry.
Nancy Hiller is a professional cabinetmaker who has operated NR Hiller Design, Inc. since 1995. Her most recent book is Making Things Work.