Drill-press table has built-in work supports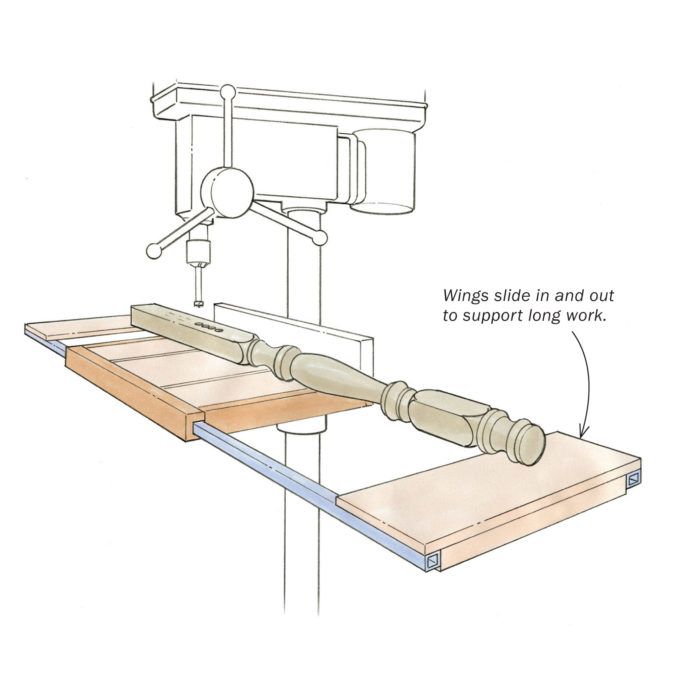 Whenever I drill a long piece that extends beyond my drill-press table, I struggle to hold it down safely. My new shopmade table solves this problem effectively and economically. Make the center panel from any sheet goods you have lying around, and mill extrathick edging for all four sides. Then rout a precise groove through the front and back edge pieces to enclose 3⁄4-in.-square aluminum tube stock. I attached 5-in.-wide particleboard panels to the top of the bars (with a rail below each panel to stiffen it), which then slide in and out of the main table to create very stable extension wings. Couldn't be simpler.
—Kamran Firooz, Loveland, Colo.
—Drawings by Dan Thornton