The Struggle of Pricing Your Work
For Philip Morley, finding a balance when pricing work has been, and will continue to be, a work in progress, but here are three things that make it easier for him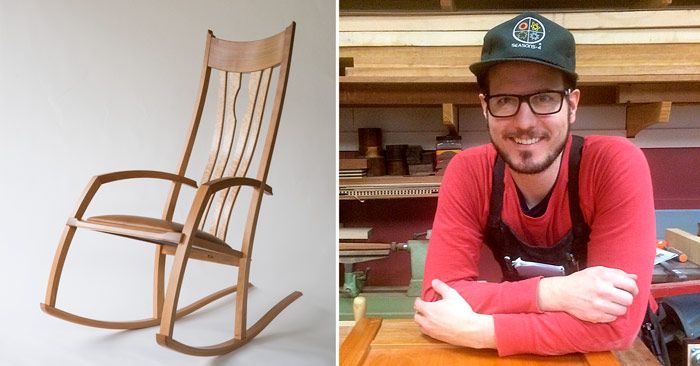 If I could eliminate any element of being a professional woodworker, it would be pricing work. I genuinely despise the internal and external haggling over the value of my work. Finding a balance when pricing my work has been, and will continue to be, a work in progress. As a professional, I need and want work, so I never want to bid myself out of a job. But as a designer and craftsman, I want to build something that I am proud of. Over the years I have found there are three things that help me maintain both my sanity and a steady flow of work.
First, I have learned to be direct and open with clients. In my experience, many conversations on potential pieces begin with, "I found a dresser on Wayfair but we can't afford it." After a brief internal scream of agony, I gently explain my process and what goes into each of my pieces. Many times this is all that it takes for clients to understand the value of the work involved.
Second, I have become much more careful with regard to pricing materials. The type of wood can significantly change the price of a piece. Underestimate the cost of lumber and you'll see your profits vanish quickly. This works both ways, though, and many times a change to a more affordable wood species might help you land more work. At the very least, it's worth having a conversation exploring different species when pricing a piece for a client who is on a tighter budget.
Last, I no longer even try to calculate what I am making per hour. If I do, I get disgruntled quickly. On one of my first pieces, I made $1.50 per hour not including overhead. I do not regret building that piece, as I was just starting out and I needed quality pieces for my portfolio. Instead, I try to think in broader terms of how much I need per week or even per month to keep myself and my shop going. Along this line, I have thrown out the idea of a 40-hour week. I may be putting more time into each piece, but I am also a lot happier with the pieces I build. If I keep doing work that I am proud of, clients seem to emerge who appreciate the value of what I am doing.
Pricing work is an art beyond my natural skill set. I am sure that my strategy won't work for everyone and it will probably evolve for me over time. However, for now, it seems to work. It helps me price my work in a way that is practical but also leaves me feeling valued.
-Philip Morley is a professional furniture maker located just outside Austin, Texas. His Instagram account is a staff favorite in the Fine Woodworking office.