Installing a Vise
A solid workbench is pretty much useless without a solid vise. Watch this video to learn how to mount a cast-iron vise to your workbench.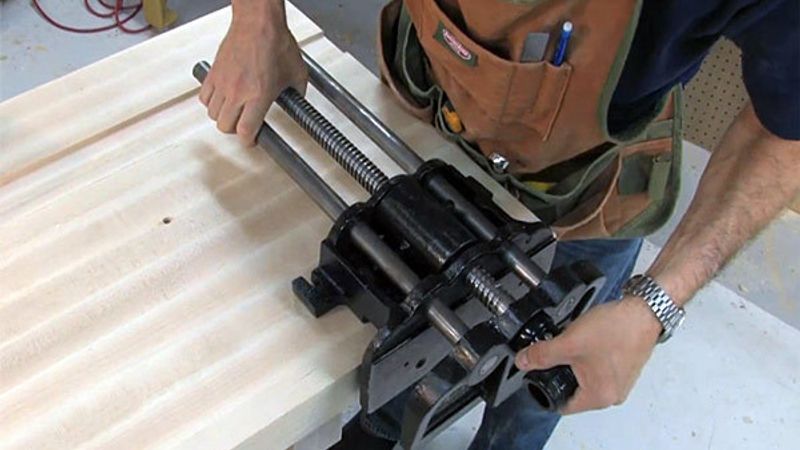 Ed Pirnik and Gary Junken
A cast-iron woodworking vise is easy to install and a great addition to any bench. In this video, Ed Pirnik shows you how to mount one to your workbench, using a spacer block and a full length inside jaw apron. Later, Ed shows how to drill dog holes so they are aligned properly with your vise, and talks about how to use them.
More on FineWoodworking.com