Looking Back: Woodworking thoughts
Some musings of a designer-craftsman-teacher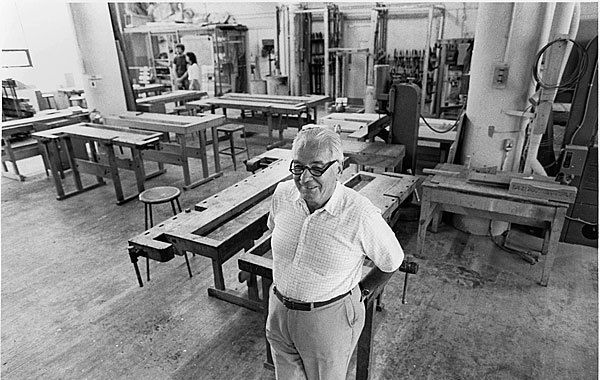 Synopsis: To help Fine Woodworking celebrate our 40th anniversary, we are reaching into our deep archives to reprint some classic articles. Here is Tage Frid's first-ever article for the magazine, published in Issue #1. Frid, a longtime professor of woodworking at Rhode Island School of Design (RISD) and original contributing editor to the magazine, was a powerful influence on a number of preeminent woodworkers and teachers, many of whom wrote for FWW.
I have chosen to be a designer-craftsman. Most of my life I have concentrated on designing and working with wood only, and having spent more than 40 years with that one material, I am still learning through experimentation and looking for new techniques and forms.
The only trouble with designing and working in wood is that it has the advantage or disadvantage, however you look at it, of being beautiful in itself. It is not like metal; a piece…
Start your 14-day FREE trial to continue reading this story.