UPDATE: Making Wood Tools with John Wilson, Second Edition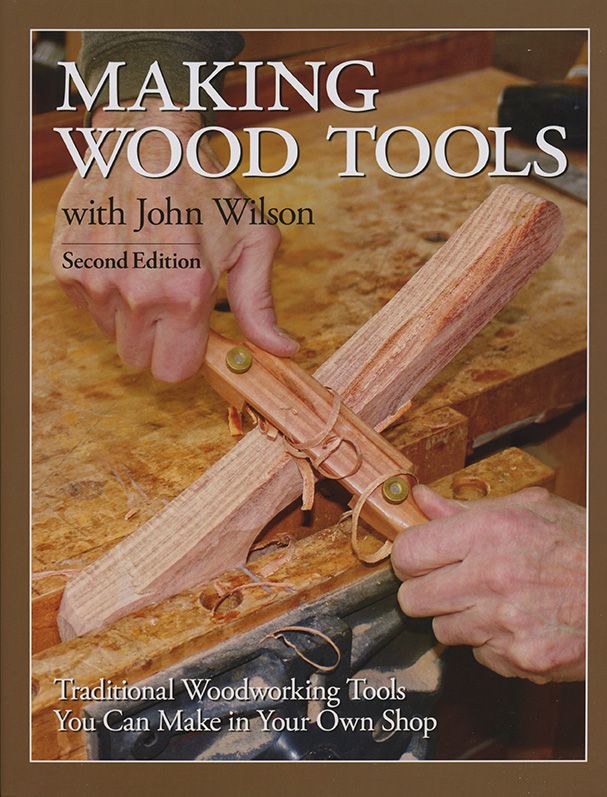 Making Wood Tools with John Wilson, Second Edition
Home Shop Books, 2013.
$39.95; 280 pp.
We have winners!
This is what I wrote last time:
Some of you might know John Wilson for his Shaker oval box making classes and supplies but he also teaches tool making in The Home Shop. Making Wood Tools is his first book. In it he not only teaches you how to make wood tools, but he provides interesting background stories and histories. The book covers the making of several different planes and other tools, such as a spoke shave and travisher. It also has chapters on blade making and several on keeping tools and holding work such as a workbench, work horse for dovetailing, Japanese tool box, and a carpenter's tote, to name a few.
The Second Edition includes some modifications to the original tools as well as the addition of some new tools, including a shoulder plane and a compass plane.
The 1st lucky winner is Taytoo – he won the book. The second winner is HuntsCustom – he won the DVD. Their commetns were chosen at random.
Be sure to check back often for more grat giveaways.