A gallery of shopmade tools, benches, and other shop items
We asked you to send tools and shops photos for our latest Gallery. And boy, did you deliver.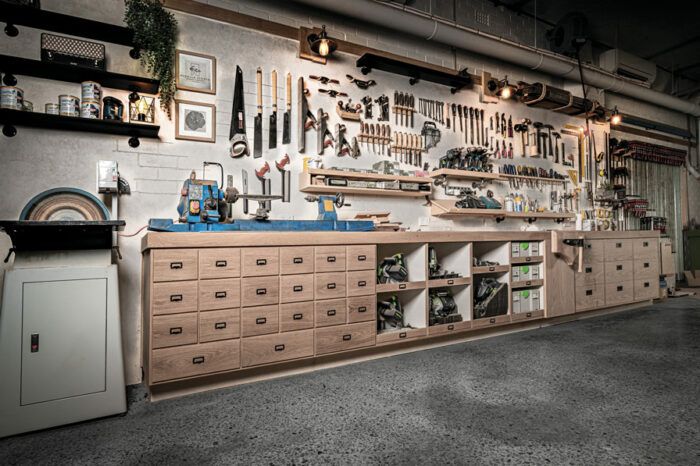 When we put out a request on social media for people to send us photos of their shopmade tools, workbenches, tool cabinets, boxes, and other workshop items for our annual Tools & Shops issue (FWW#293), we were delighted at the loads of photos that came in. So many of them were so great, it was impossible to fit them all into the print edition of the magazine.
And it was so much fun to scroll through all the great things you sent, we didn't want to keep them to ourselves. So here are the editors' picks for the most interesting shopmade tools and other work. For our readers, from our readers. Enjoy!