A Different Take on a Pie Crust Table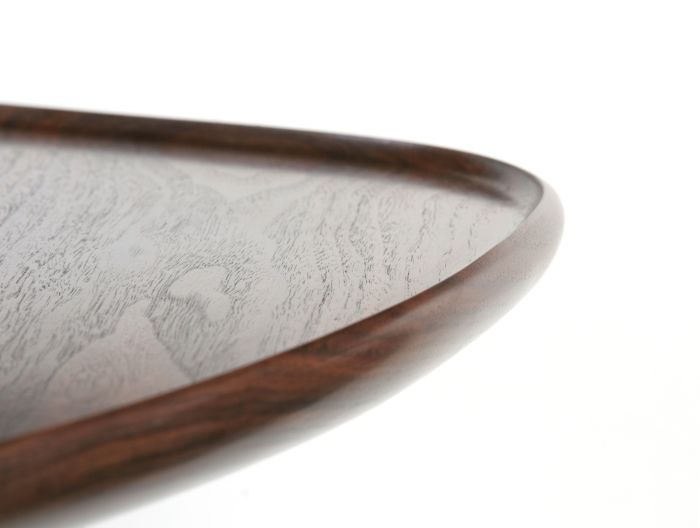 ---
More from John Tetreault
---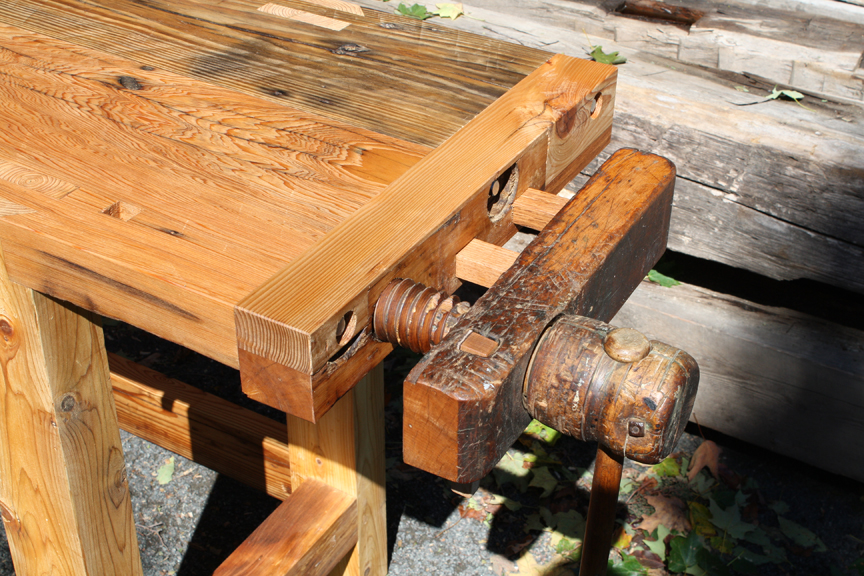 Simple Copper and Wood Door Pull
---
I recently built a Walnut side table for a friend. I liked the design we came up with and decided to make a second version to be used as a night stand in our home.
I wanted to try adding a pie crust edge on the top on the second version. I thought it might be helpful to be able to feel where the edge is when sliding a glass of water onto the top in a dark room.
The walnut was great to work with and the process was a lot of fun. These process photos should give readers a good idea of the technique I came up with.
The finished pie crust edge
1. Using a pattern made from MDF, I used a core box bit to rout a channel just inside the outer edge.
2. Set a straight plunge bit to just a hair higher than the deepest section of the routed groove. Then starting in one corner make your way back across the top.
3. The is probably the biggest mess I ever made with a router. Next time I would take the time to set up dust collection, but either way a dust mask is key.
4. After routing, an apron plane smoothed out the majority of the top recess. A Stanley 93 rabbet plane with the nose removed did a good job sneaking up to the bottom of the groove where the apron plane couldn't reach.
5. I sanded the flat center surface with a random orbit sander and then by hand at the edges, going with the grain.
6. After bandsawing the overall shape, I sanded the outside edge smooth and in-line with the original routed groove, leaving about a 1/4 inch space.
7. Use a bearing guided round-over bit on the bottom edge and then sand things smooth.
8. Back to the apron plane to round-over the top edge, and then sandpaper to meet the very top of the routed groove at a point.
The shelf also has the same overall shape as the top, but just a simple roundover on the bottom edge.