Arts and Crafts Sideboard
Traditional joinery and modern fasteners team up to simplify construction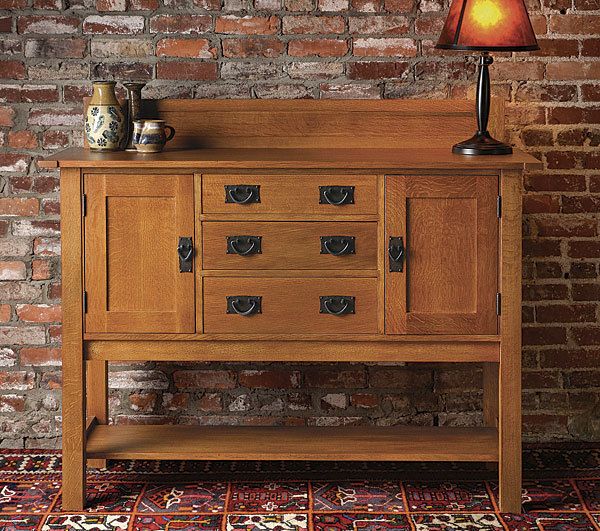 Synopsis: This Arts and Crafts sideboard by Gregory Paolini is a scaled-down version of the venerable pieces that inspired it, so it will fit into the tighter spaces of today's homes. However, it retains their muscular design and, like its predecessors, relies on the mortise-and-tenon joint for strength. Because the piece is made almost entirely with frame-and-panel construction, Paolini broke it down into subassemblies that can be built one at a time and joined together with screws: the outer frame, the case bottom and the drawer-divider assembly, the subtop frame, the top, and the doors and drawers. Taken this way, it makes for an easier build.
A sideboard is a welcome piece in the dining room, where its drawers are perfect for linens and silverware, its cupboards accommodate serving trays, and its top is a staging area for the dishes to be served. It's no surprise, then, that sideboards…
Start your 14-day FREE trial to continue reading this story.