Bosch - Bosch MRF23EVS Midsize Fixed-Base Router
Best overall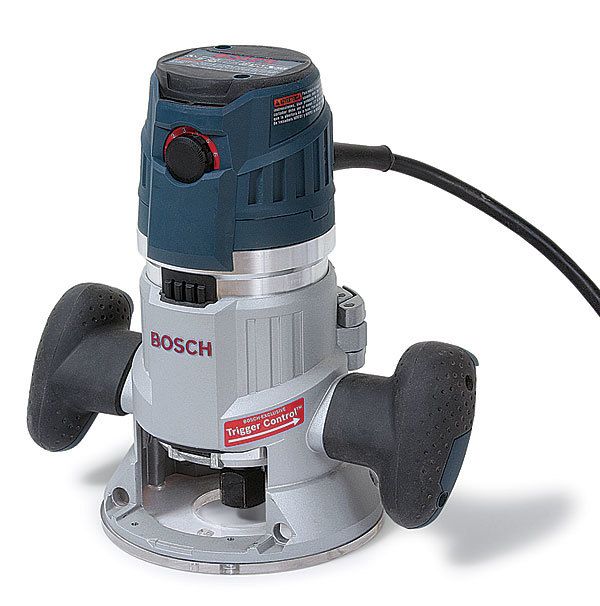 Heaviest and Most Powerful
Power: 15 amps
Street price: $220
Cut quality: Excellent
Router accuracy: Excellent
Control and handling: Very good
Cut visibility: Excellent
Ease of bit changes: Good
 
This is the heaviest and most powerful router in the test. With rack-and-pinion adjustment, it has good balance and control, with shaped handles that fit the hand. It was one of the smoothest cutters. A built-in work light is always on when the tool is plugged in, which helps with setups. On the downside, the base was a little tricky to remove for bit changes and the on/off trigger in the handle was awkward to use for those with large hands.