Milwaukee - Milwaukee 5616-20 Midsize Fixed-Base Router
Smoothest cuts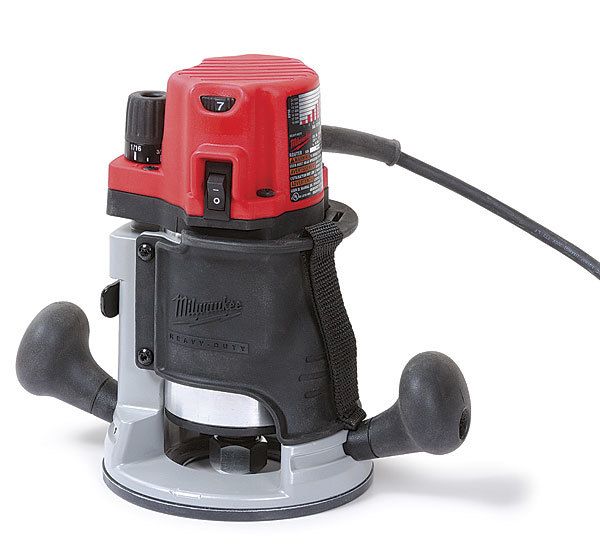 Best Overall
Power: 13 amps
Street price: $210
Cut quality: Excellent
Router accuracy: Good (Excellent if you don't rely on scale for depth adjustment)
Control and handling: Very good
Cut visibility: Very good
Ease of bit changes: Excellent
 
This rack-and-pinion model made the smoothest cuts in our tests, and uses two hefty wrenches and collet nuts for the easiest bit changes. It is well-balanced and comes with a unique hand strap and rubber grip on the motor, which offers better control for some tasks. The control score was hurt a little by the Milwaukee's soft start, which was jumpier than some. The depth scale was inaccurate, but not all woodworkers use these.