Dovetails Just Got a Little Easier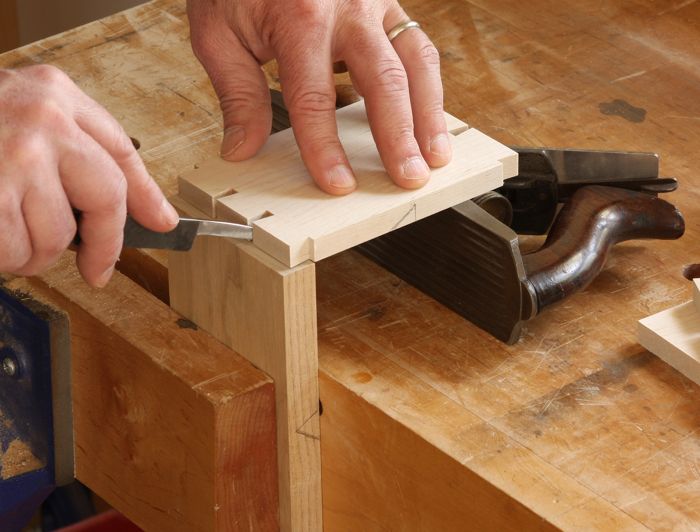 Of all the steps involved in cutting dovetails, scribing the tails to the pin board is one of the most critical. If the board shifts at all, it can throw your scribe lines out of whack. Once that happens, you can cut to your lines perfectly and still get a joint that doesn't fit. In the past I've used a hand plane as a support for the tails board when scribing. It works great because I can get a lot of pressure on the board to hold it in place while scribing. Still, it can be a little fussy to set up. The key is to clamp the pin board in the vise even with the side of the plane. Doing so always take a little trial and error before I get it clamped just right.
Last weekend I took a few minutes to make block that guarantees a perfect clamp-up every time. I only wish I had though of it a few years ago.
I typically rest the tails board on a hand plane while scribing the pins.
It always takes a few tries to get it clamped just right. If I'm not level with the plane the tails board can shift during scribing.
To solve the problem, I made a setup block on the tablesaw.
The rabbet on the block allows me to quickly clamp the board in place at exactly the right height.
Once it's clamped, I give the block a spin...
Now I can use the block to support the opposite end of the workpiece for stress-free scribing.