UPDATE: Read a review of Wooden Boxes by the giveaway winner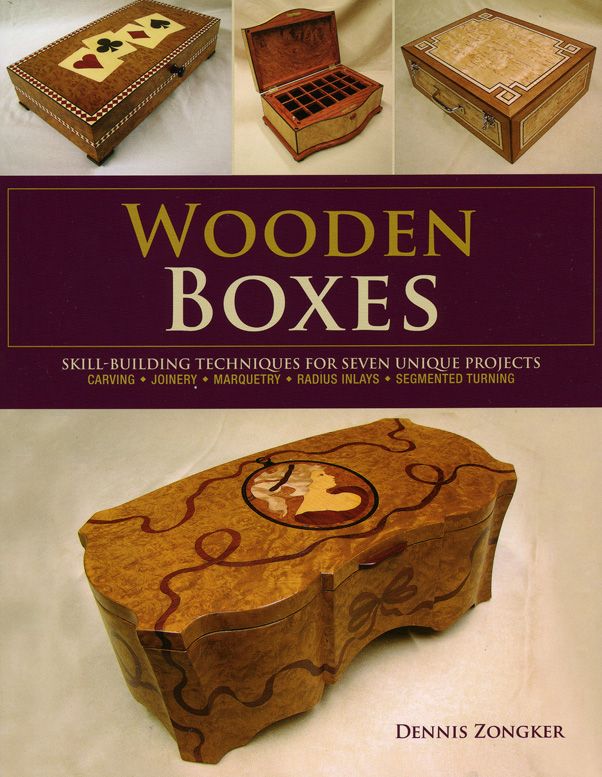 Wooden Boxes by Dennis Zongker
The Taunton Press, 2013.
$24.95; 325 pp.
Tool_box is the winner of this laterst giveaway.
Wooden Boxes by Dennis Zongker has instructions for building seven different boxes. And it has a lot more. You'll learn about joinery, marquetry, carving, inlays and turning. The book is about boxes, but what you learn can also be used in furniture making. For example, when making the Playing Card Box, you'll learn about:
how to make banding, 
the window method of marquetry,
veneering
and box making
And that's just one box. With each box design you'll learn something different. 
Lucky Tool_box is the winner. His comment was chosen at random. 
Be sure to stay tuned for more giveaways.
See Tool_box's review below.