Hone Your Spokeshave Technique
Hand-tool expert Garrett Hack offers tips on using a traditional spokeshave.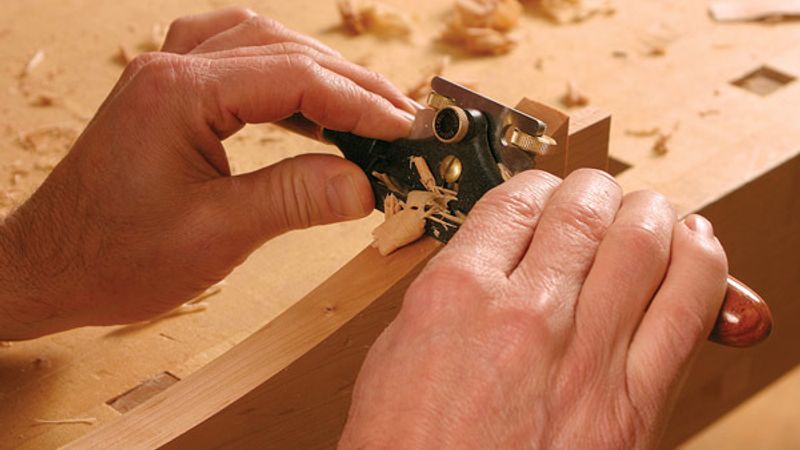 Anatole Burkin and Robin Burkin
Spokeshaves come in a whole host of shapes and sizes, and are used by a variety of craftsmen—from coopers and cabinet-makers, to wheelwrights and pattern-makers. They excel at leaving a glass-smooth, handplaned finish on workpieces with curved edges.
In this short video, furniture-maker Garrett Hack offers tips on how to use a traditional spokeshave, including techniques for starting a cut, proper body position, and more.