How to Sharpen a Spokeshave
Shopmade honing jig makes sharpening your spokeshave super-simple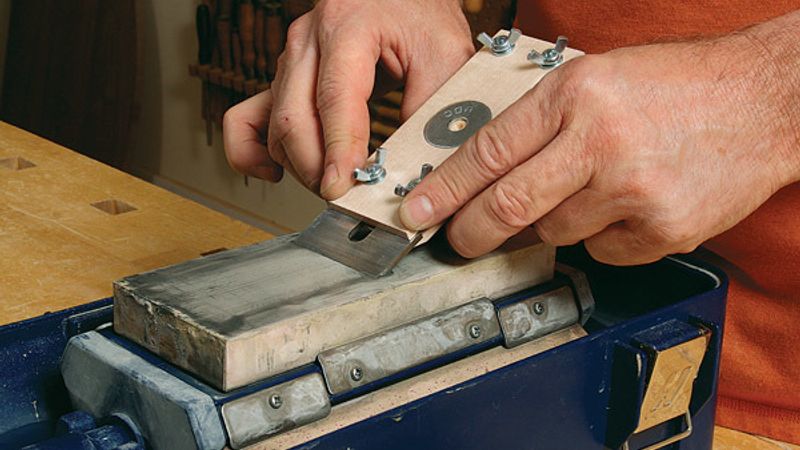 Ed Pirnik, Cari Delahanty
Although the methods used to sharpen most spokeshaves are like those used to sharpen handplane irons, the blades are much smaller, and tricky to hold in a conventional honing guide. When faced with this problem, Fine Woodworking contributor Chris Gochnour engineered a simple wooden blade holder that mounts easily into any standard honing guide.
Built of hardwood, this simple jig allows a spokeshave iron to be clamped into place thanks to a pair of wing-nuts. The jig is then secured in a honing guide. A large fender washer glued to the top of the jig allows the user to attach the magnetic base of a digital angle gauge for perfect honing angles.
In this short video, Fine Woodworking associate editor Ben Blackmar demonstrates the construction and use of this simple sharpening jig.