Handplane Tune-Up Tips
Learn tips on tuning up vintage handplanes from a furniture pro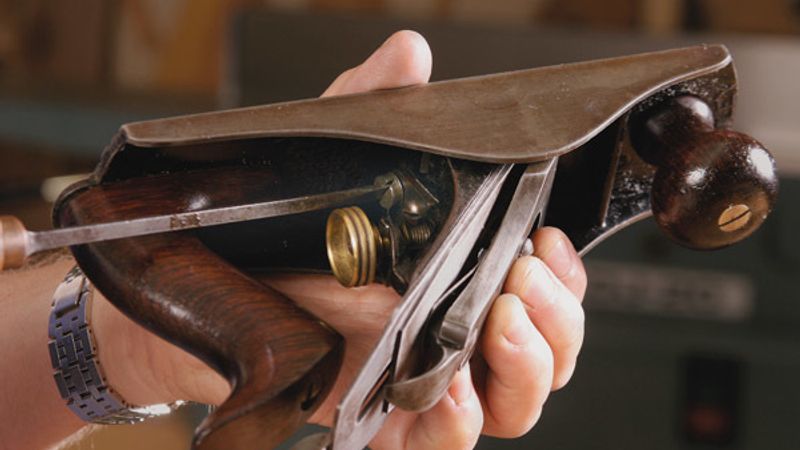 Anatole Burkin and Jon Ross
You don't need to spend big bucks on premium handplanes to achieve the glass-smooth finish these traditional hand tools can yield. Handplane bargains abound at flea markets, dusty basements, and online—the key is knowing how to rehabilitate them.
In this short video, furniture maker Garrett Hack demonstrates a series of simple techniques designed to get vintage handplanes performing their best—from lapping the sole and easing sharp edges, to handplane throat and frog adjustments.
More Handplane Tips and Tricks
For even more of Garrett's tips on handplanes, be sure to catch his members-only video on shoulder plane techniques.