Easy dadoes with basic hand tools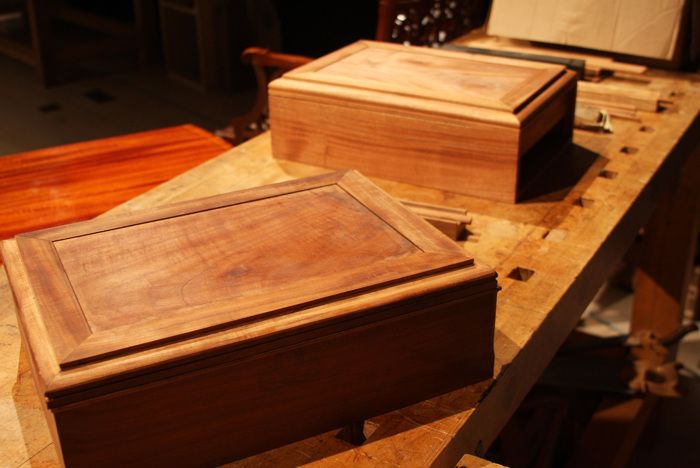 Today Williamsburg's master cabinetmaker, Mack Headley, worked on reproducing a small "Travelling Box," by Thomas Sheraton. It is always amazing to see how much you can do with the simplest of hand tools.
The box is full of dividers, most of them set in stopped dadoes that you can't see from the top. Mack showed how he makes precise stopped dadoes of all sizes and depths using nothing more than a chisel and marking gauge, plus a dirt-simple block that turns a chisel into a router plane.
He scribed the sides of the slot, then began to chisel out the waste, bevel down. Next he went back to the marking gauges to deepen the cuts at the edges, before returning to chisel the waste. From time to time, he chopped the end of the dado. Then came a really cool trick. Explaining that he doesn't own a router plane for cleaning the bottom of the dado, he simply made one. Inserting his chisel in a block of wood so it protruded out the bottom. It worked like a charm!