How to Choose the Right Glue for Woodworking Projects
Learn about the differences among a variety of woodworking glues and how to match the right glue with the right project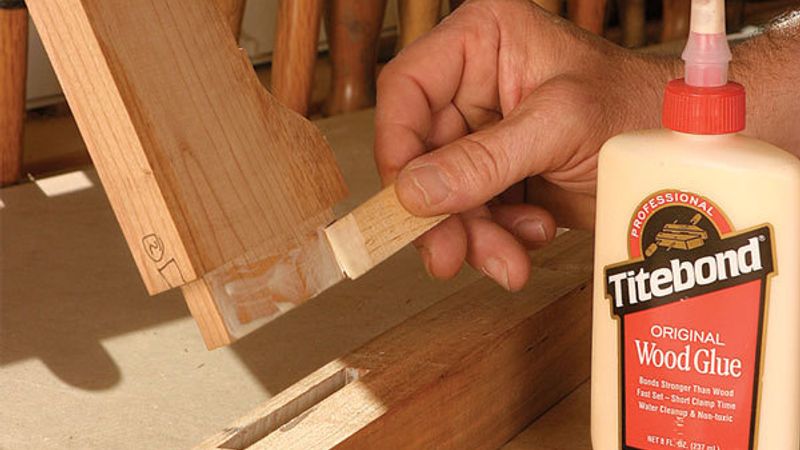 Ed Pirnik
When it comes to glue, most woodworkers automatically reach for a bottle of ordinary yellow carpenter's glue. And while yellow glue is suitable for most woodworking projects, there are times when other specialty glues might be more appropriate.
In this short video guide, Fine Woodworking editor Asa Christiana and art director Michael Pekovich will help you find the best woodworking glue for your project. They'll explain the wide variety of glues available on the market today—from yellow glues specially formulated for use in moist environments or with longer working times, to cyanoacrylate glues that dry instantly for quick fixes, and even spray-on contact cements that can be handy for a variety of shop projects. Learn how to select the right glue for all your woodworking and furniture projects.
Yellow Glue

Conventional yellow carpenter's glue is perfect for most woodworking projects. It's strong and dries with a translucent glue line. But be careful, yellow glue generally starts to set-up within about ten minutes.

Titebond III


Waterproof glues like Titebond III are great for just about any project that's going to encounter moisture. Humidors, outdoor projects, and cutting boards are a perfect fit for this adhesive.

Titebond Extend


For tricky glue-ups that require more working time, consider a specialty product like Titebond Extend. These yellow wood glues dry clear and offer a slower set-up time.

Spray-on Adhesives

Spray-on multipurpose adhesives are perfect for a variety of shop projects–from attaching sandpaper to glass for sharpening, to sticking sandpaper to fences and jigs–these aerosols are super-sticky, and simple to use.

Epoxy


Two-part epoxies are a great lifesaver for gappy joinery. Ordinary wood glues won't fill gaps, but epoxies can handle them with ease. They're quick-to-mix, and very versatile.

Cyanoacrylate

Another great lifesaver to have around the shop is CA glue. Most folks often refer to CA glue as "super glue," a brand name. Whatever the brand, CA glues are great for quick repairs on chipped furniture components or checked boards. These glues dry fast and get you right back to work.
More from FineWoodworking.com: