Do Wood Glues Have a Shelf Life?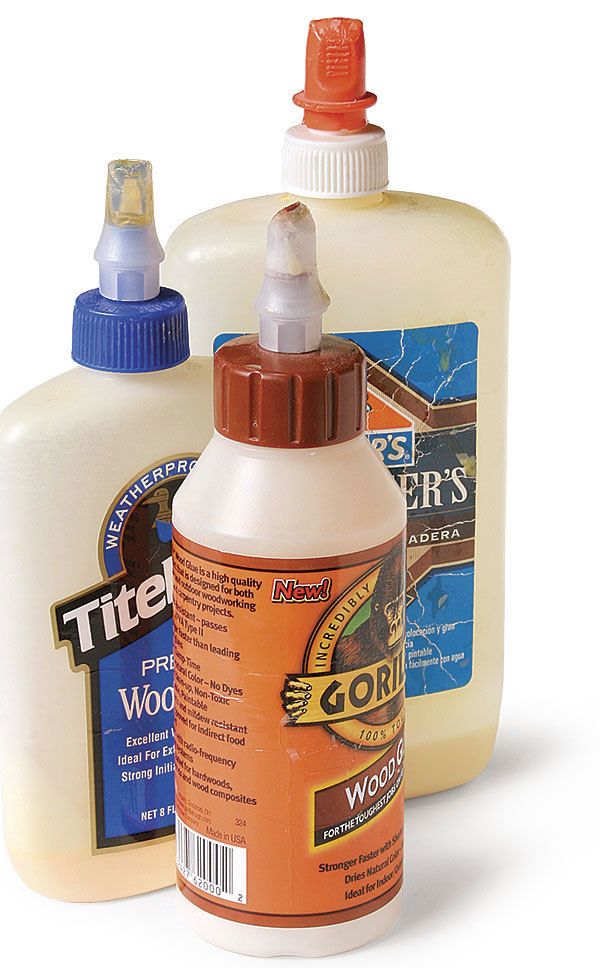 Q:
How long does bottled glue retain its strength? Is there any way to know if glue has gone bad by looking at it?
Clark Johns, Billings, MT
A:
I spoke with representatives from several glue manufacturers and all told me that if stored properly, bottled glue will retain its strength for at least three years. This is true of the common woodworking glues: yellow and white PVA glues, and poly urethane glues.
But if you don't store your glue properly, it will become unusable. To preserve their workability and strength, store your glues in a tightly sealed container, out of direct sunlight, and at room temperature. For example, if allowed to freeze and thaw repeatedly, yellow and white PVA glues thicken to a pudding-like consistency and become difficult, if not impossible, to spread.
Polyurethane glues also thicken beyond use if not stored correctly and can even begin to cure in the bottle, due to the moisture in the air. With polyurethane glues, squeeze all of the air out of the bottle before sealing it.

Glue gone bad.
It's easy to know when your glue should be discarded. Like this yellow glue, it will be too thick to spread normally, and it might even be lumpy.