Sticking with Hide Glue
This stuff does some things modern adhesives can't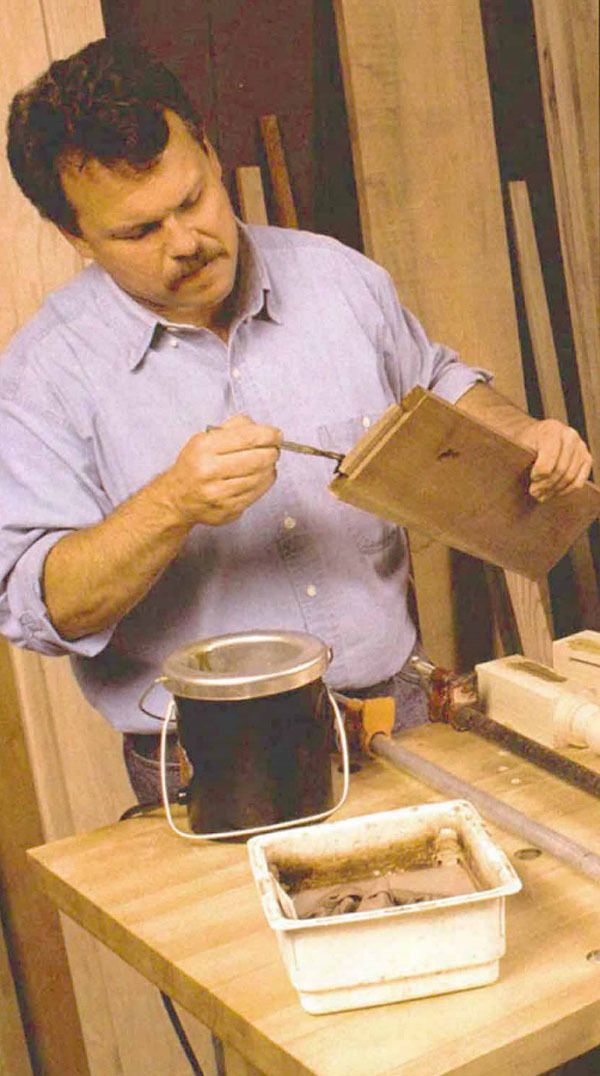 Synopsis: Hide glue has advantages over other adhesives, regardless of its stink and other negative qualities. Once cured, it's more heat-resistant than other common woodworking glues, and it's far less likely to creep or move with seasonal changes. In this article, Nick Engler spells out how to handle premixed hide glue and how to mix up a batch yourself in a glue pot, how to use hide glue properly, and how to do hammer veneering with hide glue (you won't need a veneer press).
From Fine Woodworking #129
Let's start with what most woodworkers know about hide glue: It's yucky. It smells bad. It's not as strong or as stable as other glues. And it's old stuff, which can't compare with the new stuff.
Well, some of that is true. I'll give you the yuck and most of the stink. But hide glue…
Start your 14-day FREE trial to continue reading this story.