Build a Shaker Lap Desk – Part II
Learn how to construct a delicate inkwell drawer in part II of the modern Shaker Lap Desk.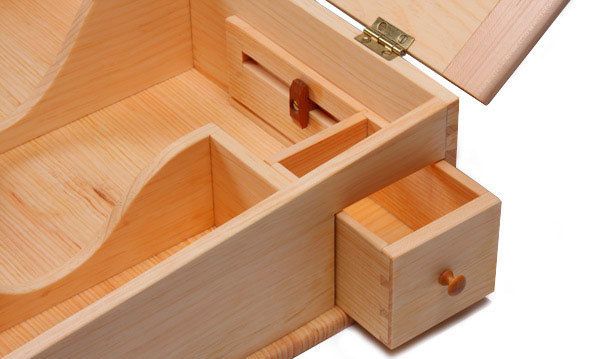 In part I of the Shaker Lap Desk project, I focused on constructing the carcase and using the proper wood species for cross grain gluing of the bottom to the frame. Now in part II, lets switch focus and concentrate on the desk's delicate inkwell drawer.
A Digital Inkwell Drawer Now for the fun part: the tiny inkwell drawer. With a front that's only 3/8-in. thick and sides made from 1/4-in. stock, the drawer's small scale makes for a challenging joinery exercise. The smallest chisel in your arsenal—an 1/8-in. or 3/16-in. one will work well—and a good set of eyes will be required for these smallest of dovetails. Despite its delicate proportions, this drawer is anything but weak. While the left side measures in at only 3-7/8 in. long, the right side is about 9-1/8 in. long and acts as a full-length glide. The actual stop is made from…
Start your 14-day FREE trial to continue reading this story.