Build a Shaker Lap Desk – Part III
In the final installment of the Shaker Lap Desk series, learn how to build delicate breadboard ends.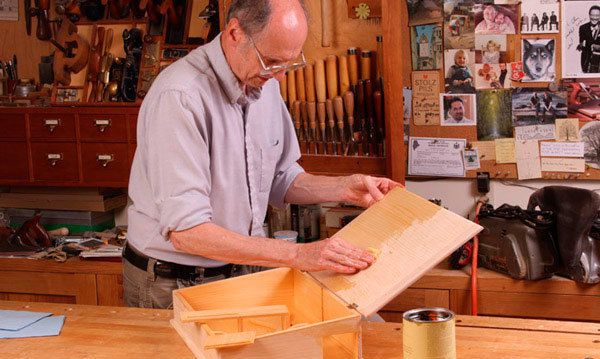 In part II of the Shaker Lap Desk project, I covered the basic layout and construction of the desk's tiny inkwell drawer. For the third and final installment, let's switch focus to the desk's top and breadboard edges.
Beautiful Breadboard Ends
The methods used to create the breadboard ends in this small lap desk are no different from larger-scale projects. The pine top, which can be built from regular flatsawn stock milled to 3/8-in. thick, measures 12-3/8 in. wide by 18-3/4 in. long. Use a dado set on your tablesaw to cut 3/16-in. thick by 3/4-in. wide tongues on both ends of the top.
 Cut the tongues for the breadboard ends using a dado set on your tablesaw.
click to enlarge
Made of maple or another hardwood, the 3/8-in.-thick breadboard ends should be cut to a width of 1-1/4 in. The mortises which will later accept…
Start your 14-day FREE trial to continue reading this story.