Vote for Your Favorite Woodworking Jig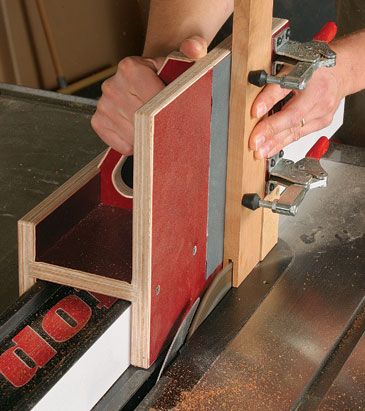 The time has come to crown two jig masters in our latest gallery contest. Cast your vote for the best overall jig now. We'll tally the votes for popularity and offer extra points for "Best Idea" and "Most Ambitious."
Voting ends September 10, 2010.
Blade Alignment Jig
Elegantly simple yet effective. This blade alignment jig requires very few materials, and is infinitely more accurate than eyeballing a square slapped against a fence or blade.
Router Jig Flattens Large Slabs
What stands out about this jig is it's great use of eBay loot. Linear bearings can be had for a steal if you snag 'em at auction.
Simple Tapering Jig
Designed to work with Veritas bench clamps, this tapering jig is super-simple and very versatile.
Miter Spline Jig
A redesign of Keith Rust's jig from the Jan. '05 issue of FWW, this planer sled boasts double support blocks for added versatility and additional support.
Cutting Board Gouge and Flattener
This jig was tailor-made to gouge out and flatten the middle of a cutting board, thus creating a large reservoir.
Now that you've had a chance to review the five finalists, cast your vote! We'll be gathering the votes over the course of the next week. May the best jigs win!
Got a case of "jig-itus?" No problem. Check out a whole slew of super-cool jigs on page 2.