Play Fine Woodworking's Game: Against the Grain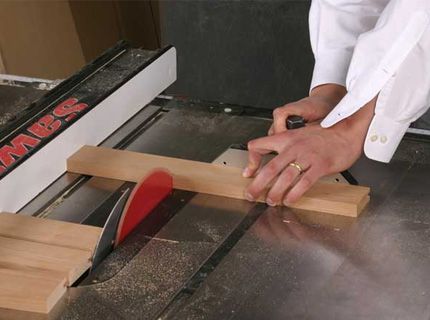 Welcome to the second edition of Against the Grain, a brand-new game from FineWoodworking.com. ATG is meant to teach up-and-coming woodworkers some valuable lessons on safety and technique. For those more-seasoned wood rats, we hope to help you brush up on your skills and remind you of methods that will help you to work safer and keep all your digits intact!
Against the Grain: Dozuki Disaster
This woodworker proclaims himself to be a dovetail master. But to anyone skilled enough to know the difference between a dozuki and a gentleman's saw, he's got a few things to learn. Help identify the five woodworking no-no's in this photograph before he embarrasses himself in front of his shop buddies!
Play Past Games
What's wrong with this picture? Plenty! Identify these woodworking no-no's in our new game, Against the Grain. Check out our first edition: crosscutting on the tablesaw.
Sure, he can brag about dovetail technique, but can he cut them? Apparently not. Tell us why in a brand new Against the Grain game.