Spalt Your Own Lumber: Dissecting the Colored Molds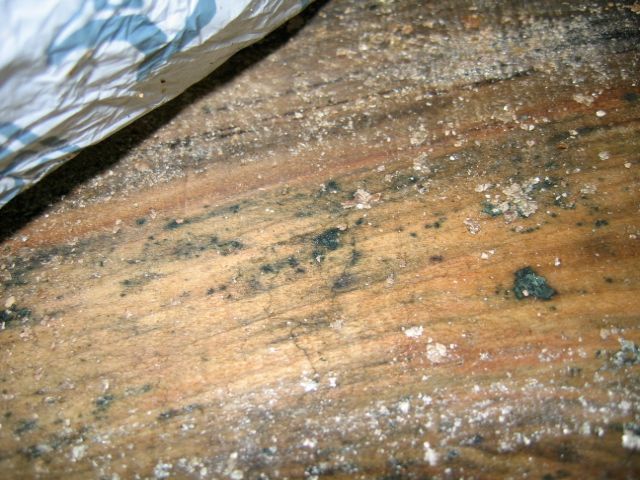 Ah, molds. They make us sneeze, can give nasty infections in immunocompromised people, and are responsible for some of the most brilliant colors on wood. The big trick in utilizing molds for spalting is knowing which to use, which to avoid, and what safety precautions to take if you decide to use some of the more irritating varieties.
First, a review
In case you don't remember, there are two fundamentally different types of fungi that spalt wood. Decay fungi actually decay the wood, causing it to become structurally less sound. Mold fungi do NOT decay wood, but may increase its permeability (meaning it takes 6 coats of finish to get a decent luster instead of 3). Decay fungi are of no major health concern, especially since everyone working with wood should be wearing a respirator and goggles anyway. Remember, wood dust is a nasty carcinogen. Some mold fungi irritate allergies, the same way a dog or cat might. Others are toxic in high quantities, and some are completely benign.
Surface versus penetrating colonization
Most mold fungi will not colonize into the wood, and will remain on the surface. I don't generally consider these fungi to be spalting fungi, except in rare instances. Surface colonization molds are also some of the most toxic, likeAspergillus spp. Many of the green stains visible on the surface of wood are from Penicillium spp. and Trichoderma spp., and some species within all of the aforementioned groups are toxic, while others are perfectly fine.
green stain on maple – not a good spalting choice
Since it can be nearly impossible to tell them apart without a scope, use caution when spalting with these fungi. Spray (and by spray, I mean drench) the surface of your wood with 91% isopropyl alcohol and allow it to dry before turning. The alcohol will take care of most of the spores. If you aren't concerned about keeping the color, repeat the above step with 10% bleach as well, for added protection.
Since surface molds are tricky to work with and potentially hazardous, I've never classified them as spalting fungi, because they do not spalt in the truest sense of the word. However, some molds colonize only the surface of wood, but secrete a pigment which penetrates deeper. These are the wonderful spalting molds, and deserve special attention.
Spalting surface molds – a rare breed
Certain molds, like Chlorociboria (blue-green stain) and Arthrographis cuboidea (pink stain) primarily colonize the surface of wood. Their pigments then diffuse down into the wood, creating beautiful spalting without any decay. Brilliant! And neither of these two fungi are known to cause health problems in healthy adults. However, that doesn't mean that you shouldn't take precautions anyway. Who knows what you may end up being allergic to!
pink stain of Arthroghraphis cuboidea. be careful you don't mistake it for Fusarium.
Penetrating molds – ye ole blue stain
Perhaps the most well-known penetrating molds are the blue stain fungi. The great majority of these are not harmful, but this is such a large grouping of fungi that I'm sure at least a couple of them must be irritating to someone somewhere (and not just irritating in the pocket book). Blue stains quickly penetrate wood, leaving behind anywhere from a light baby blue to a nearly black stain in their wake. They're great fun to use, especially when paired with other brightly colored fungi.
blue stain on basswood – easy to use and easy on the lungs
ID tips
1) Green means stop
So the real trick now is to tell the surface molds from the penetrating molds, and to avoid most of the surface molds altogether. A good rule of thumb is never trust anything green. I'm not talking about the aquamarine green ofChlorociboria, but the forest green shown above. Every so often I get a green stain to take internally, but mostly they just surface colonize and make me sneeze. A good number of them are also toxic, so its best to just stay away unless you are armed with some alcohol and bleach.
2) Blue means go
Blue stains are mostly harmless, so have no qualms about anything blue. The same goes for the blue-greenChlorociboria stain.
3) Hesitate on pink
A bright pink color can be cause by the harmless Arthographis cuboidea, or by Fusarium species, some of which are quite harmful. Unless you know your spalting tubs are colonized by Arthrographis, be sure to spray down your wood before use.
Remember –
Fungal spores from molds can cause allergic reactions in sensitive individuals, in the same way that dust, pollen, and animal dander can affect others. Some fungal spores are dangerous to people with repressed immune systems, or can be dangerous to healthy adults with extended exposure. With that said, please keep in mind that wood dust is just as harmful, if not more, than some of the nastiest fungal spores. If you are wearing goggles and a respirator when you turn, and have an air filtration system in place (as you should even when working with unspalted wood), you don't need to be concerned about the spores from spalted wood. Remember – spalted wood presents no additional danger over plain wood. Now, go forth and spalt!
Surface green stain on maple. Some green stains can be irritating to work with.
Chlorociboria - a blue-geen stain.
Arthrographis pink stain on basswood